Gate2Asia unifies local payment options into one easy-to-use platform for online businesses entering the Asian markets.
The payment solution combines the e-commerce markets of China, Australia, New Zealand, Indonesia, Malaysia, the Philippines, Thailand and Vietnam. A total of over 2 billion people with a potential e-commerce market spend of over $1.3 trillion
The Asian market is notoriously difficult to expand into, with region-specific consumer behaviour and unique business culture just two hurdles companies need to overcome. With this in mind, ECOMMPAY has developed a single unified payment solution that will make business processes smoother, faster and more reliable.
During the COVID pandemic and the time since online purchases in China have seen increases in penetration of 15% to 20%. With this, the age demographic of online shoppers has also increased.
User penetration is 48.5% in 2020 and is expected to hit 64.3% by 2024.

Projected e-commerce growth of 70% in China over the next 3 years.

Over the past two years, the share of digital buyers making cross-border purchases from sellers in other Asian countries increased from above 50% to three-quarters.
ECOMMPAY Asia Pacific Director Audrey Ottevanger: "The age demographics of online buyers have expanded. The older age group 60 years and above have resorted to learning how to buy online due to necessity. I believe that this behaviour will be the new norm which means that e-commerce businesses will have a new target age group to cater to. From a payments perspective, we see preferences by age group, for example, e-wallets are catered more towards the younger age groups and online banking towards older groups"
Gate2Asia promises to help businesses reach local markets on a local level. This localization can be a key differentiator between them, and other foreign companies entering the same market.
Learn more about Gate2Asia and how it can help your business! Enter the Asian market easily.
Asia in Infographics
To help understand just how diverse the Asia-Pacific region is, we have designed a set of infographics that to display some key stats and information.
1. China
The country where quantity always turns to quality.
China is a giant online supermarket, where the popularity of digital technology is growing at the same pace as customers' demand for quality goods and services. At the same time, almost a third of the country's population does not yet have permanent access to the Internet, which means that the growth potential of e-commerce here is huge.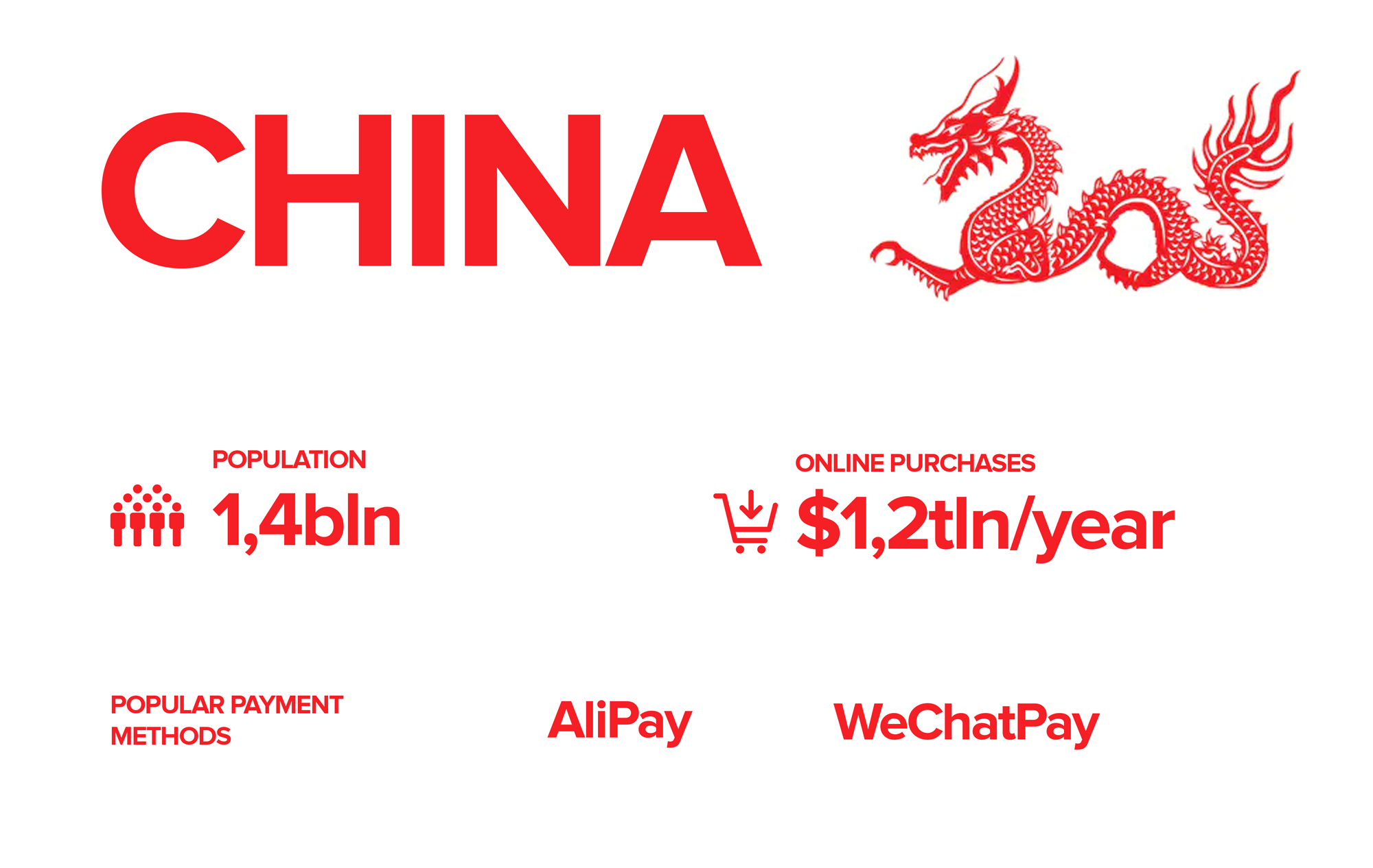 2. Indonesia
Asia's most diverse economy on either side of the equator.
The 300 island nations living in the world's largest archipelago define the diversity of behaviour in online commerce and services. Half of the country's population is under 30 years old, and the middle class is growing faster than in other Asian countries. Indonesia is a country of smartphone and internet traveller fans: almost 60% of e-commerce is in the travel shopping segment.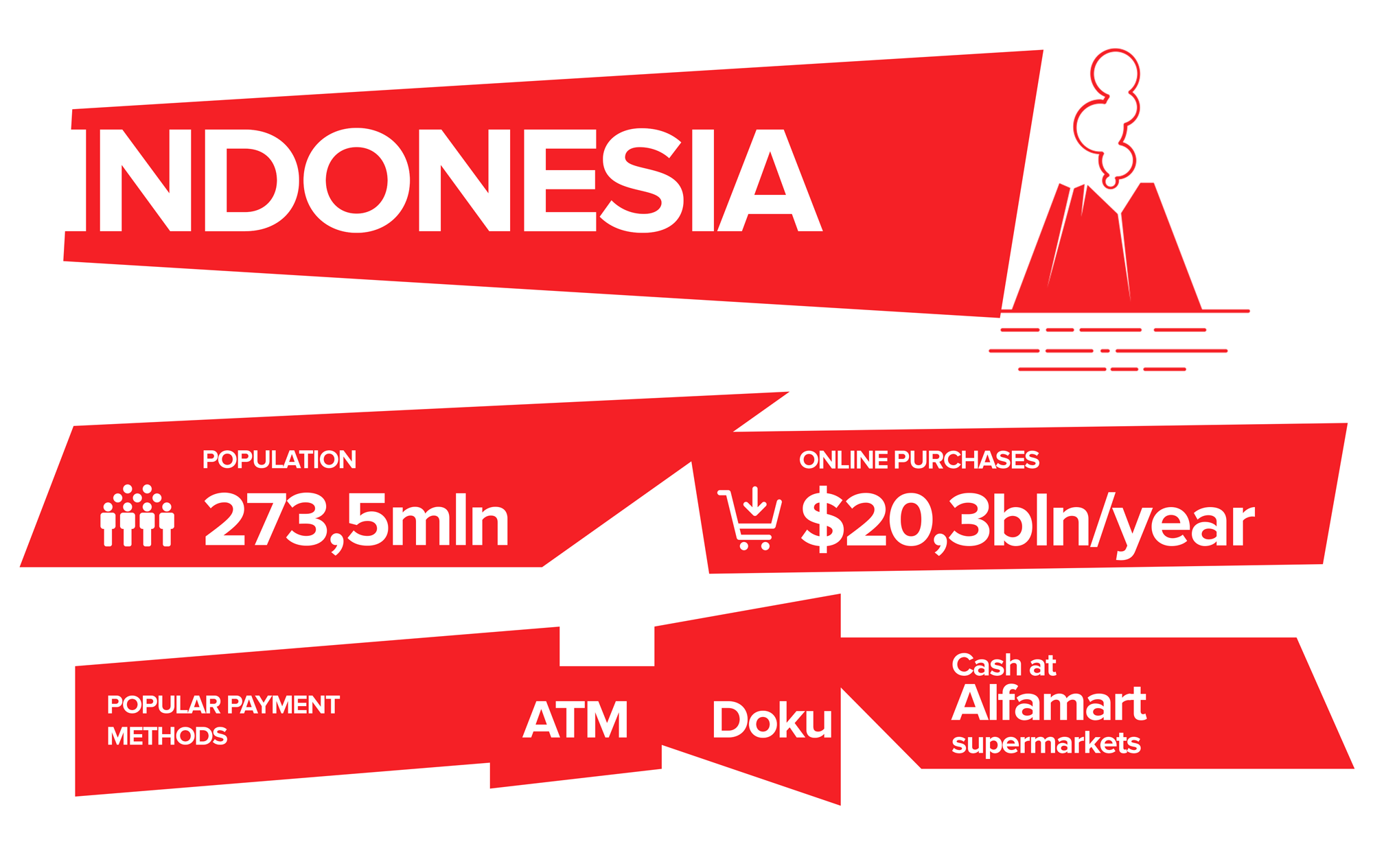 3. The Philippines
A tropical paradise for foreign investment.
Three-quarters of Filipinos use online retailers and digital platforms. The country is ranked third among the fastest growing e-commerce markets in the world. At the same time, only 1 out of 50 people in the country own a bank card, and the main method of payment on the Internet is mobile payments.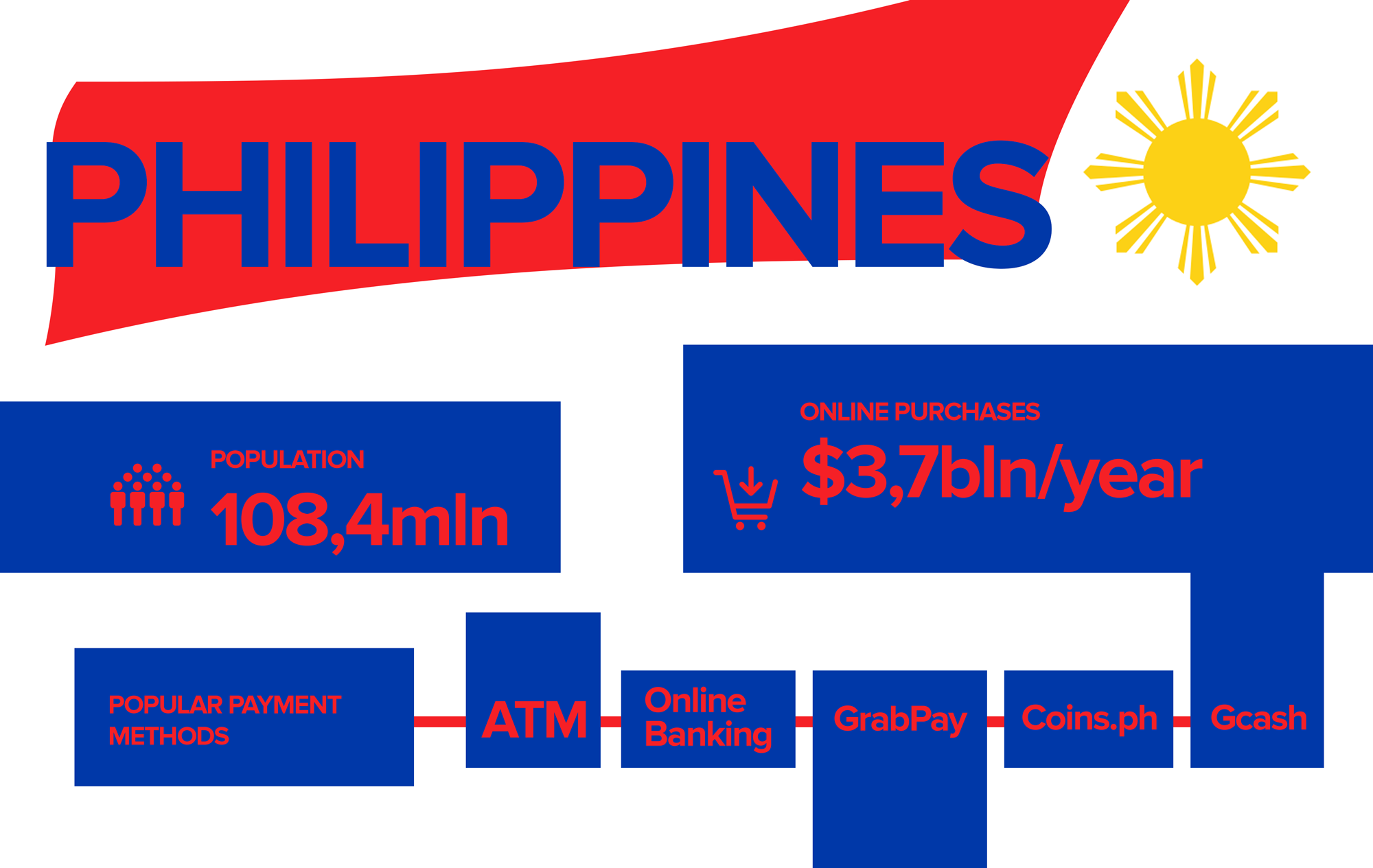 4. Vietnam
A place for new opportunities and prospects.
The 2020 pandemic and U.S. sanctions forced many international producers to move production from China to neighbouring Vietnam, this caused the overall growth of the country's economy. Vietnamese young people are actively mastering mobile commerce. Today, a quarter of the country's population is under the age of 14, which means that millions of new online buyers will appear in the next decade. In the meantime, Vietnam is in the second place among Asian countries to use gaming platforms.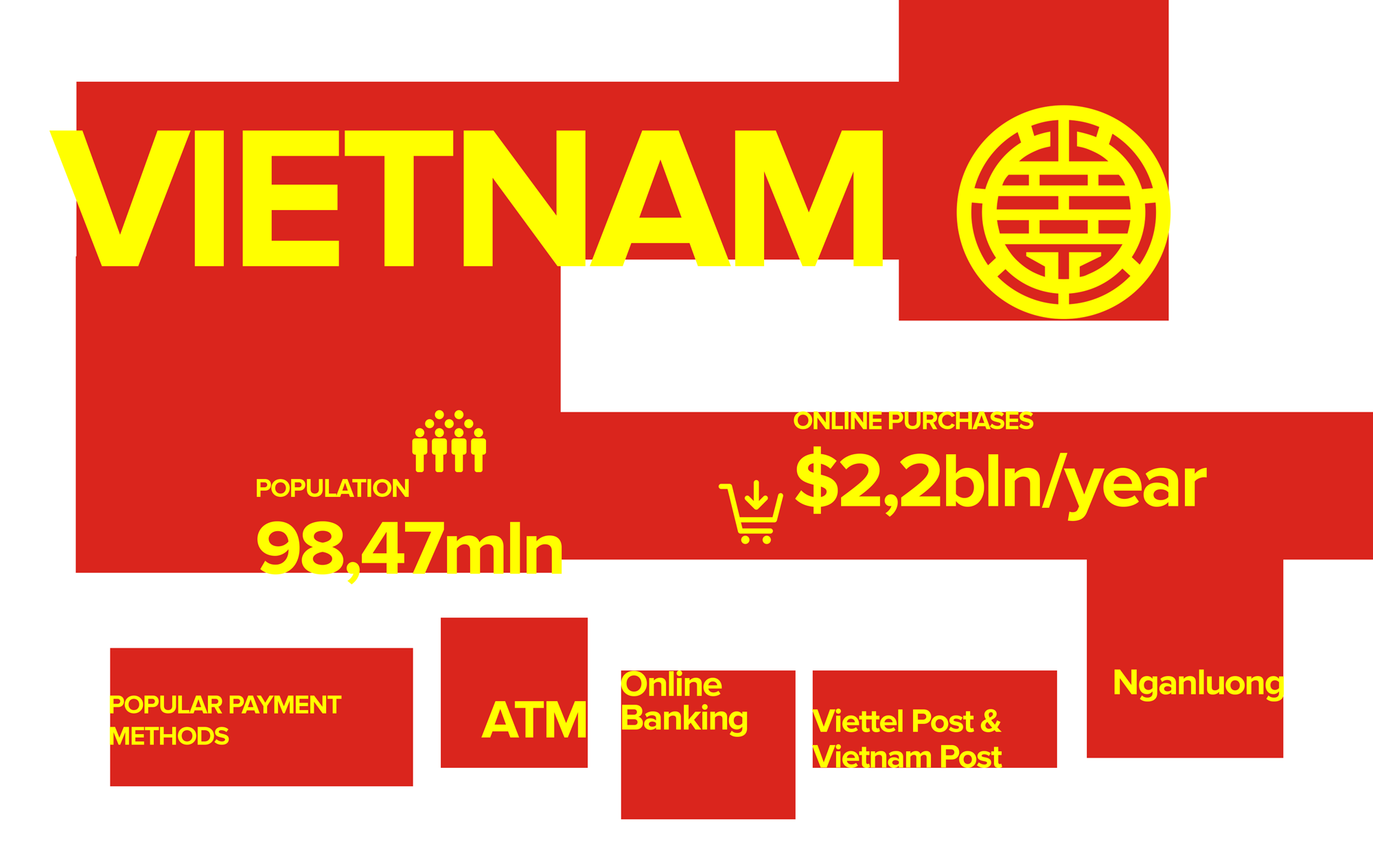 5. Thailand
A kingdom where you can relax, and make money.
Thailand's e-commerce market is constantly expanding, with the development of 5G networks and the penetration of broadband into rural areas. The dominant payment method is bank cards, and cash acceptance through supermarket cash desks, but alternative payment systems are already used for 23% of e-commerce transactions. More than half of the e-commerce market players in the country are international companies.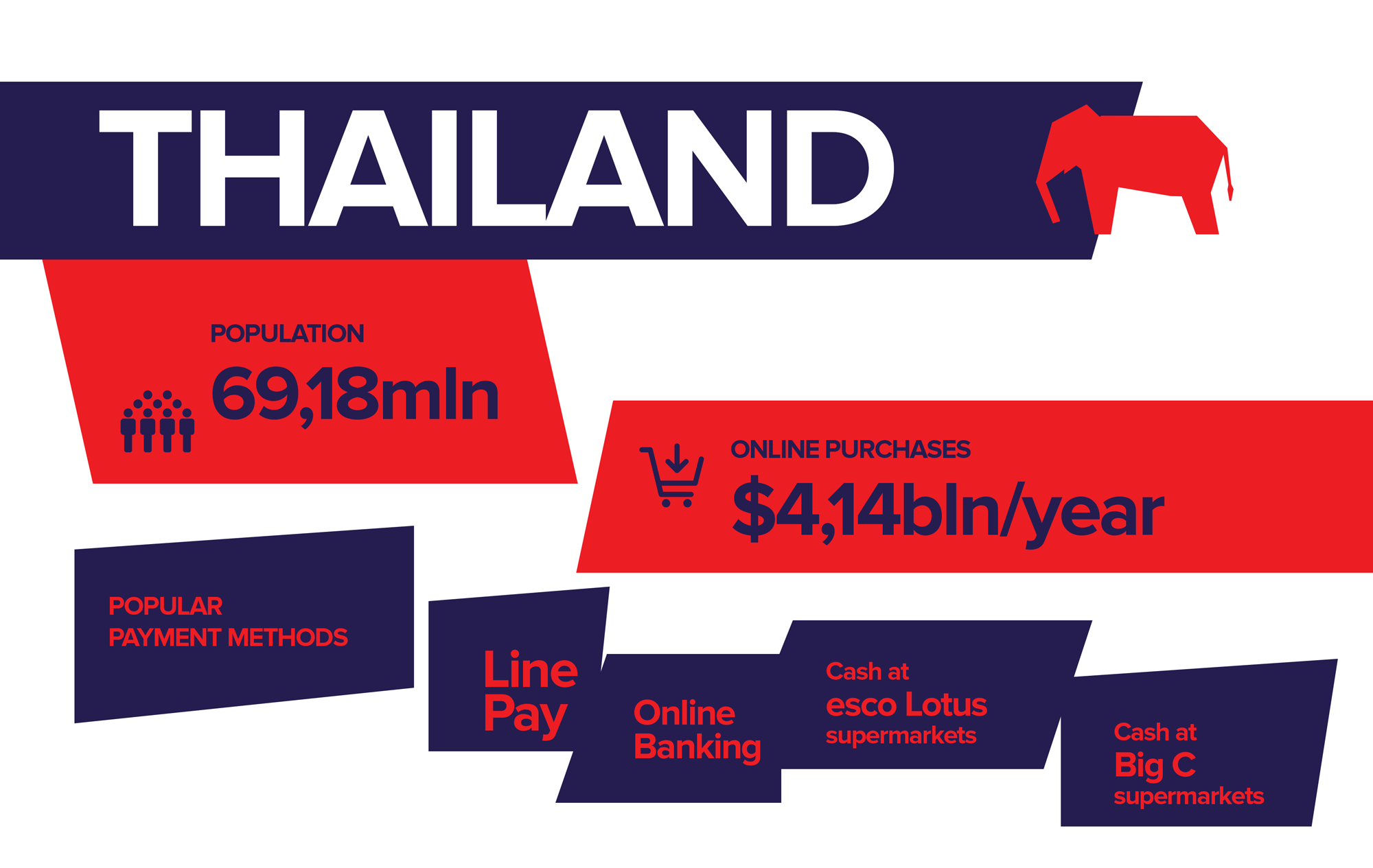 6. Malaysia
The magical edge of high technology.
Internet penetration in Malaysia is over 80%, the highest rate for Asian countries. 34% of users pay for internet purchases through the FPS rapid transfer system, which unites 18 major local banks. Also, the level of Internet fraud in Malaysia is one of the lowest in the world, only 0.02% of all transactions.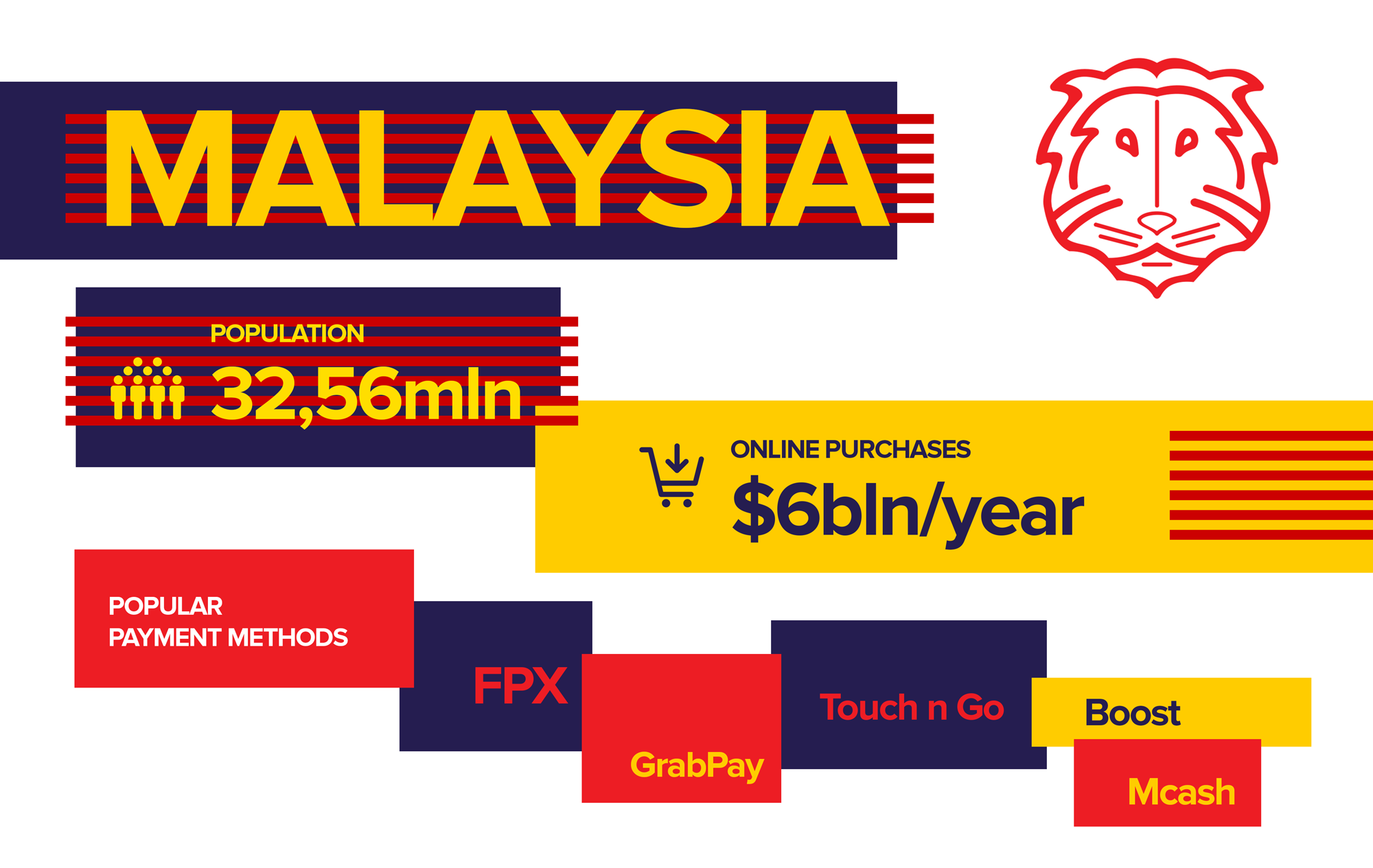 7. Australia
Not just a state, but a continent.
Australia is the 10th largest e-commerce market in the world by income. 8 out of 10 Australians make regular online purchases, and more than half prefer to do so from overseas platforms and online shops. Here the BNPL model is very popular (purchases by instalments), and payments are more often made through POLI bank transfer system.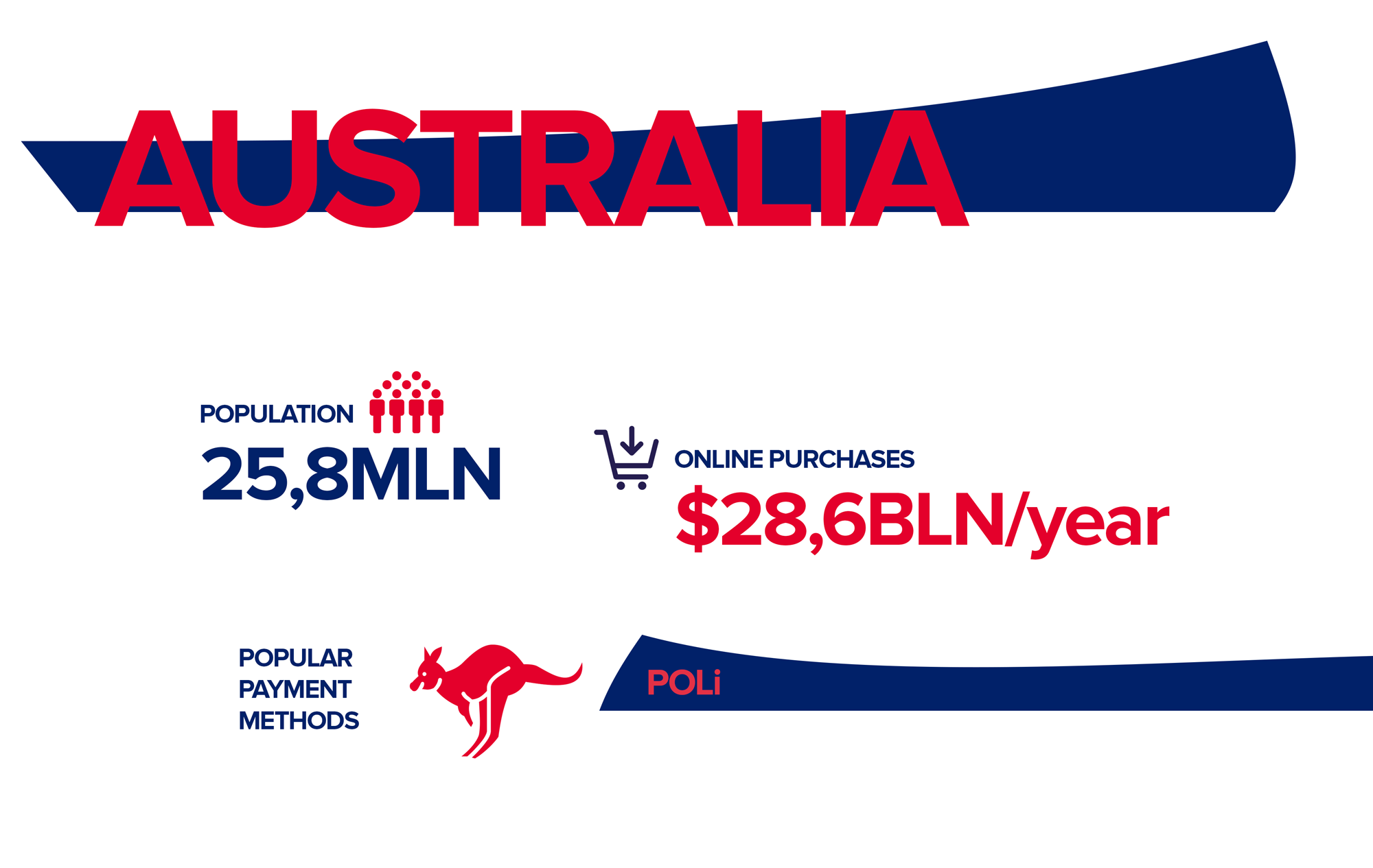 8. New Zealand
The most peaceful island in the world.
New Zealand's rural areas outpace cities in terms of online shopping growth, and the average online shopping cheque for New Zealanders aged 45-60 is over $2,000 per year. It has the lowest Chargeback rate in Asia-Pacific, only 0.02% (China 0.4%). Cross-border transactions are an integral part of New Zealand's e-commerce culture.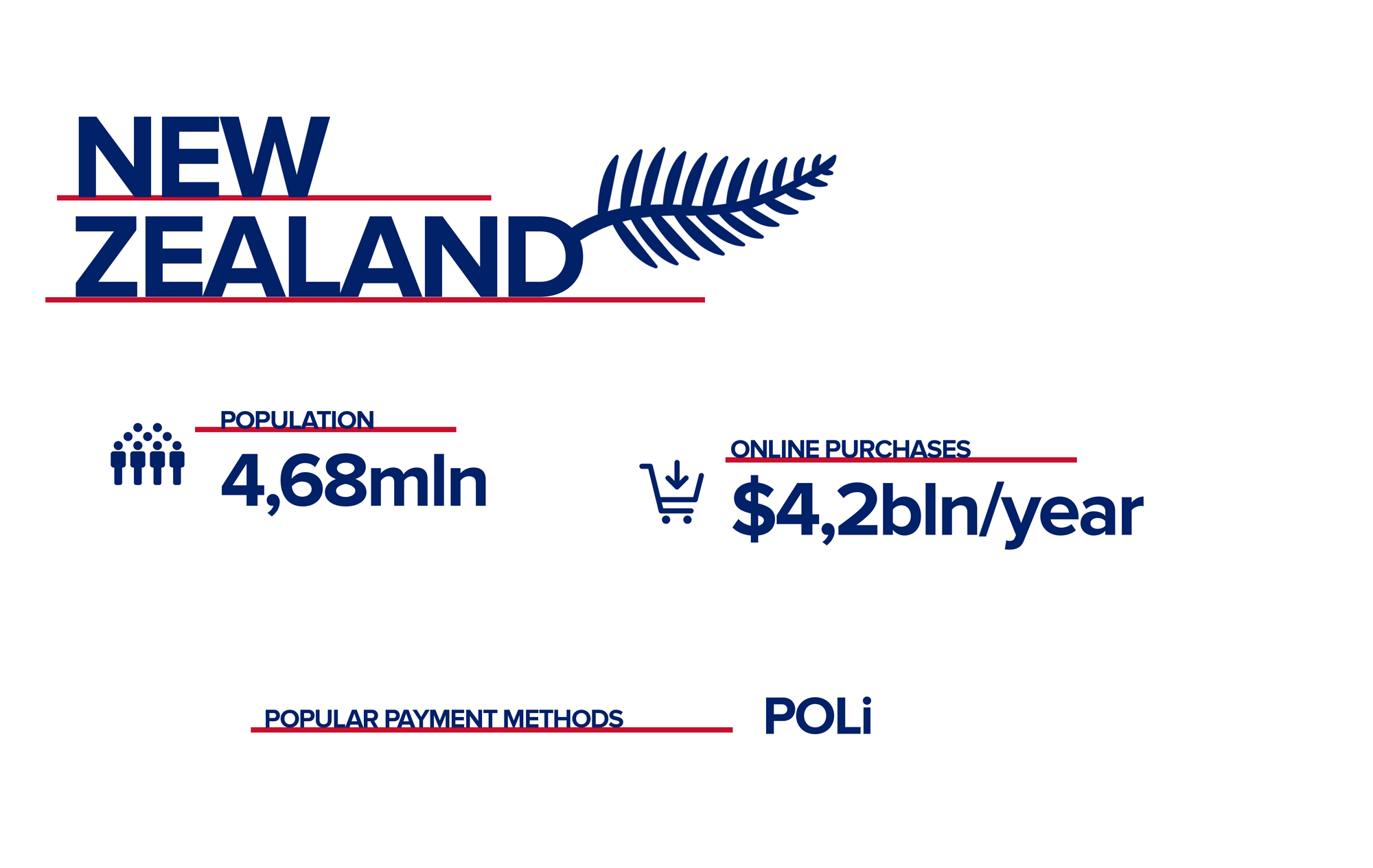 How to expand into Asia-Pacific with ease? Find out here!