Every two weeks, we'll ask our experts to share their opinions on hot topics in fintech. This week, Olga Pozdejeva looks at why Baltic fintech is thriving and why it's worth having an office in the region.
It reads like a success story.
Having emerged from the shadow of the Soviet Union, the Baltics have taken their rightful place in Europe.
But wait!
Besieged by challenges, the three nation states of Estonia, Latvia, and Lithuania flounder – only to demonstrate their entrepreneurial spirit to overcome and prosper. Here's why their struggle matters.
A Region Plagued by Financial Scandals
As the Financial Times reports, "…finance has not been the happiest of topics in recent times for the Baltic region". Money-laundering scandals have hit each country in turn: Ukio in Lithuania, ABLV in Latvia, Danske Bank in Estonia.
The Baltic States' greatest strength is also their greatest weakness: geography. Though Estonia, Latvia, and Lithuania are ideally situated to act as a "financial bridge" between the east and the European Union, their "proximity to Russia" has resulted in a "destabilisation of financial systems."
Recovering from reputational damage is no easy task, but the Baltic States are facing the challenge with grit and determination.
Latvia, for one, has taken the opportunity to overhaul the supervision of its financial sector. Last week, the Financial Action Task Force (FATF) announced that the country will not feature on an international "gray list" of high-risk money laundering countries.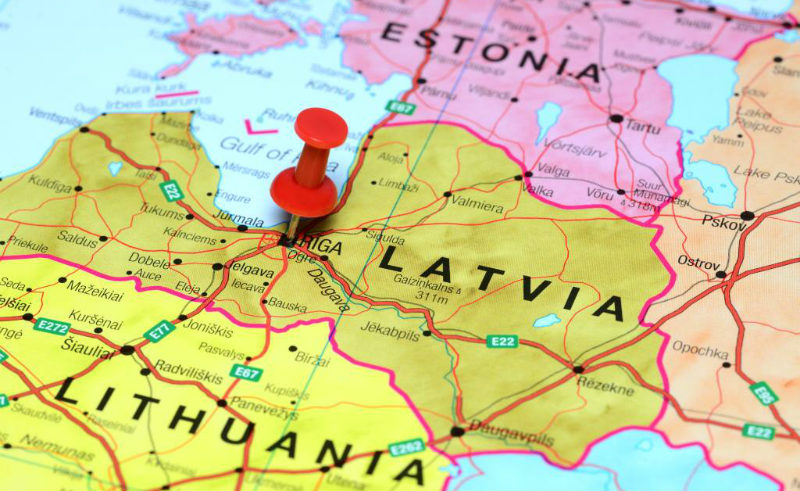 Estonia and Lithuania aren't far behind. Reuters reports that both states are stepping up their anti-money-laundering efforts in response to the "gaps in their money laundering controls".
In the meantime, Baltic fintech has been quietly thriving.
Baltic Fintech Startups at the Forefront of Innovation
Silicon Canals attributes the success of Latvian startups to "access to high-speed internet, highly talented labour pool, a multilingual population, and the presence of various government-backed programs that attract entrepreneurs". Estonia and Lithuania share these characteristics.
With more than 2000 active startups, the Baltics outperformed their Nordic counterparts in terms of per capita funding in 2018/2019 reveals Arctic Startup. Players from across the Baltic fintech landscape – from digital wallets to billing systems to P2P lending platforms – raised 46% of venture capital in Central Eastern Europe in 2018.
The trend seems set to continue. As 150sec explains, the region is "home to companies like Transferwise, Monese, TransferGo, and Mintos, which have paved a solid foundation for new ventures in the field."
The success of Baltic fintech matters for a number of reasons.
Baltic innovation has changed our world. Skype brought our nearest and dearest closer. Transferwise significantly lowered currency exchange fees. Mintos has financed nearly EUR 2 billion in personal loans. All eyes are on the thriving Baltic startup scene to produce the next gamechanger.
Another thing to consider is how the Baltic States are reacting to political changes. According to a recent Bloomberg piece, Lithuania has already sought to position itself as a "post-Brexit gateway to the EU for fintech startups". Financial Times concurs, "After the UK leaves the EU, Vilnius will become the biggest centre in the bloc for regulated fintech companies."
Finally, in this interconnected world, most financial activities require cross-border transactions. For instance, ECOMMPAY's internet acquiring is done in the EU. Our alternative payment methods are located around the world. We partner with international fintech players to ensure a global payment service, whether you're a Russian ride-sharing service needing access to Asia or a UK-based hospitality operator looking to accept payments from European customers.
And, well, we have our own fantastic office in Riga's Place Eleven and we'd love for you to visit.