Last year, we initiated a new annual tradition. In February, we look back at the previous 12 months. 2018 proved immensely successful, offering multiple opportunities for ECOMMPAY to make true on our promise of "more expansion, more expertise, and more innovation"!
GATE2025 officially launches
To help clients achieve unprecedented sales volumes, ECOMMPAY developed its payment gateway, launching GATE2025 in early 2018. Technologically innovative and easily scalable, GATE2025 addresses both merchant and consumer requirements. The groundbreaking software streamlines the payment gateway's internal and external processes, significantly reducing transaction costs for retailers and providing advanced back office analytics for full visibility and transparency while ensuring a convenient, intuitive, omnichannel user experience for customers.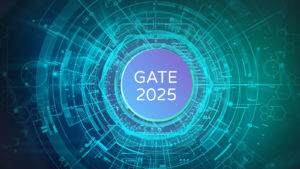 Prior to launch, GATE2025 underwent extensive load testing. As a result, performance increased significantly. Though the payment platform is easily scalable and therefore its capabilities are perpetually improved, enhanced, and optimised, it can currently withstand more than 1000 transactions per second. Over the past year, as clients have migrated to the new payment gateway, new features have been introduced. New filters have been integrated in 2018 Q3 into ECOMMPAY's payment routing functionality and significant upgrades to the FraudStop risk management system were introduced in 2018 Q4 and early 2019, with more coming soon.
ECOMMPAY diversifies into the travel sector
Though the payment service provider has maintained a portfolio of client operating within the travel sector almost since it was founded in 2012, the strategic decision to focus efforts on developing this vertical was taken in early 2018. ECOMMPAY demonstrated its expertise through payment solutions developed individually for clients, proprietary products tailored to the travel industry, and a targeted white paper.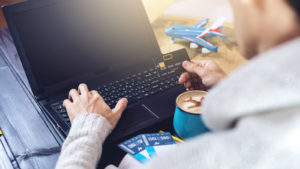 In response to the most common operator pain points, ECOMMPAY is building a solution – a technological payment platform – to streamline transactions, improve user experience, and increase efficiency. A prototype, launched at WTM London in November 2018 alongside a selection of travel payments technologies, receive positive feedback. As a direct consequence of the successful experience, ECOMMPAY will be joining the 10,000 exhibitors at ITB Berlin in March this year to share the platform's newest features.
London and Moscow relocate to more spacious premises
ECOMMPAY's headquarters in London have remained at the same address, though the team has moved up a floor to a larger, more spacious office. The team itself is also growing, with several business development managers from a strong payments background joining to spearhead the various verticals identified as strategically important. The Moscow office, which houses more than 150 software engineers and technology developers, has relocated to the World Trade Centre in the heart of the city, where it now occupies several floors.
ECOMMPAY receives a record number of award nominations
Nominations grew a staggering 214.3% from 2017 to 2018, with ECOMMPAY shortlisted for a grand total of 34 awards across various industries, including Payments, Tech, Forex, Retail, and iGaming. It was in the latter vertical that the payment service provider was finally victorious, taking home the Innovation in Gaming award at the International Gaming Awards.
2019 has already proven promising. A successful ICE London behind us, we're looking forward to our inaugural ITB Berlin and the multitude of other industry events we're attending, sponsoring, speaking or exhibiting at this year. Our travel payments platform will be released this year, FraudStop is still undergoing upgrades, and we're planning to introduce a number of new features, functions, tools, and technologies in the coming months. The team is also set to grow, with a huge influx of talented, motivated payment experts set to join throughout the year to propel ECOMMPAY to even greater heights.