As we announced earlier in April, Audrey Ottevanger has joined ECOMMPAY as Head of APAC. With more than 17 years of experience in business development and market expansion through regional alternative payment methods, Audrey will be instrumental in solidifying ECOMMPAY's presence within Asia-Pacific. We sat down to discuss her plans for the payment service provider.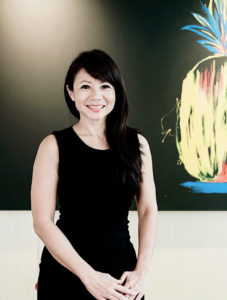 What initially attracted you to ECOMMPAY and to the role you were offered?
My past experience was working with credit cards as a payment method – either in wallets or through a payment gateway. Unfortunately, neither option is sufficient for the demands of the Asian markets. In Asia-Pacific, credit card penetration in most countries is less than 10%, so relying on them as the only payment method doesn't address consumer needs nor merchant wants.
When ECOMMPAY approached me, I learnt that the success of the company is attributed to the ability to offer regional alternative payment methods across the world – in its core market of Europe, but also globally. ECOMMPAY's portfolio of Asian alternative payment methods attracted me, because these were the solution to the pain-points I noticed merchants struggling with.
How has your previous experience prepared you for the challenge of introducing a European acquirer to Asian markets?
I previously worked on behalf of a global brand on the e-wallet side of the business, which is a closed loop system controlling both buyer and seller, and then moved to their payment gateway side, which was directly linked with acquirer and merchant. I played the ambassador role, educating merchants, partners, and buyers on how eCommerce payments work. I also acted as a consultant on cross-border payment flows, assisting merchants optimise their business processes. Additionally, I formed relationships with local channel partners, collaborating on the acquisition of merchants.
Who are your target audience? What kind of eCommerce companies are best suited for expansion into the APAC region?
We're taking a three-pronged approach: first, helping European merchants expand into APAC; second, helping Asian merchants expand into Europe; and third, helping Asian merchants expand within APAC. Essentially, anyone with an eCommerce site looking into expansion – of any kind – will be a potential target, and we're able to offer a diverse selection of regional alternative payment methods – not to mention direct acquiring, comprehensive risk management, proprietary payment products, and much more – within a single integration.
As an expert in regional payment methods, what are the top alternative payment systems you'd recommend for these companies? Would the strategies differ depending on the specific country chosen or can a single solution work across the entire region?
It depends quite heavily on the country and industry vertical in question. For example, if we're talking about a retail business targeting customers in the 18-35 age range in the Philippines, credit card solutions wouldn't be sufficient as there's a large percentage of this specific demographic that is either unbanked or not yet eligible for a credit card. As such, you'd need to look into local popular alternatives, such as online banking or cash transfers via both bank and non-bank (convenience stores, for example).
How are you looking to position ECOMMPAY in response to merchant needs?
Our focus at present is getting the message out that, through a single integration, ECOMMPAY facilitates merchant access to an entire portfolio of payment services, from credit cards to regional or global alternative payment methods, through a unified dashboard to manage all transactions, customised payment flows, and simple reconciliations. I'm eager to position ECOMMPAY as a one-stop solution, an aggregator of payment methods and a technological innovator.
The work we're doing in Europe – addressing merchant pain-points by removing the headache of managing multiple payment partners, ensuring cost efficiency, and providing financial transparency through our intuitive Merchant Dashboard – has found resonance in the Asia-Pacific market. There's clearly high demand, so we're more than happy to fill that niche in terms of supply.