Have you ever wondered what goes on behind the scenes at payment service provider ECOMMPAY? If so, you're in luck, because Harry White just joined, and he's not shy about sharing his first impressions.
Had you heard of ECOMMPAY before you applied?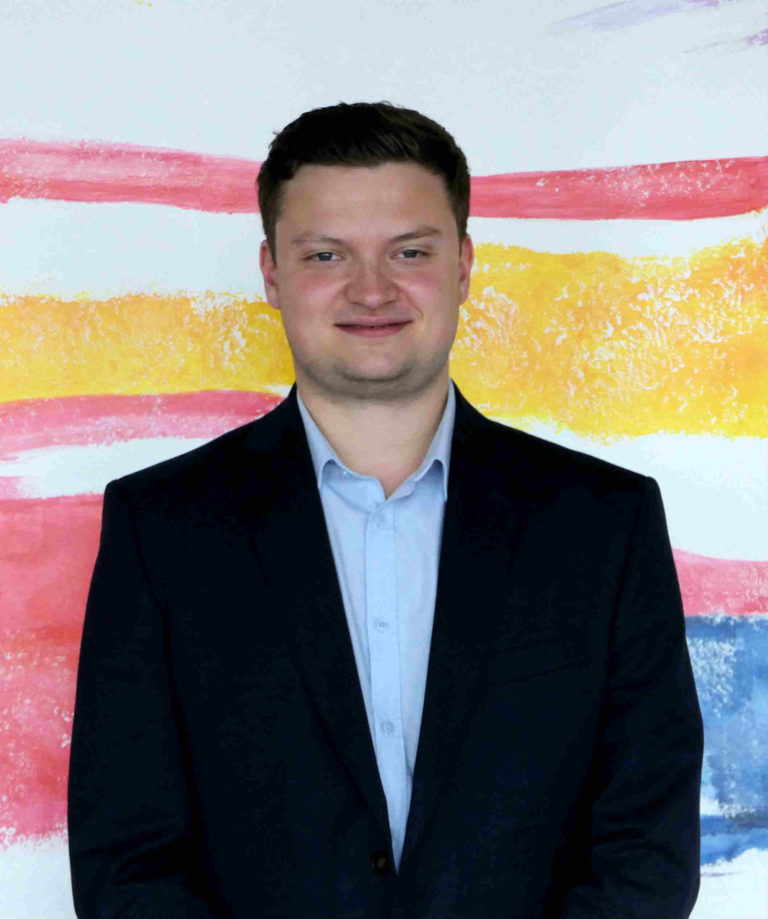 I hadn't, but in my defense, I was working in a different industry. When I began researching the company, I found myself relating to the core messages. ECOMMPAY was an established player within the payments sector, but the corporate mentality was still very young. The way we were posting on social media and the language used – it was very much "let's go build things and innovate!", which I found incredibly motivational.
Following on from that, what attracted you to the role?
As soon as I had understood the role payments play in any online business, I became fascinated by the industry. Paired with my impression of ECOMMPAY – that it was a dynamic, growing company and could offer me the potential to expand and diversify my sales skills – I wanted to get involved. Also, when I was invited for an interview, I got a very good vibe from Paul [Marcantonio]. He was friendly and down-to-earth, but very clear regarding his expectations. I felt up to the challenge!
What were you expecting on your first day? Did ECOMMPAY meet your expectations?
I didn't really have any preconceived notions. I had worked in my previous company for four years, but it was a completely different environment, so I had no conception of what it would be like at ECOMMPAY. Because it's a payments company, which in my mind is associated with finances, I expected more of a "stuffy" and "traditional" atmosphere, but it's not like that at all – it's very relaxed. Colleagues, both in this office and in our other offices, have been incredibly welcoming, so despite having gaps in my industry knowledge, I feel confident that they'll bring me up to speed in no time!
How are you finding the work so far?
So far it's been a bit tricky, because I have so much to learn: the terms, the acronyms, the tech. Not to mention, of course, how our corporate structures are set up and whom to contact with which questions. However, in regards to the actual work I've been brought on board to do – finding prospects, setting up meetings, pitching – it's going much better than expected! During my first week, I'd already set up several meetings for colleagues attending ITB Berlin, which took place between 6-10 March.
What are the challenges you're facing, if any?
The biggest challenge I'm facing at the moment is learning the product. It's completely different to what I was selling before, so in addition to learning all the intricacies of this complex technical system, I need to adapt my sales technique. I did, however, notice that the way my colleagues are selling our product(s) is exactly the same as I would sell it, so it's given me a lot of confidence.
Anything you're most looking forward to?
Well, I hear we have an office in Mauritius…perhaps a business trip over there?