Viktorija Ivanova is celebrating five years at ECOMMPAY! As witness to the company's meteoric rise, she shares her experience of the journey.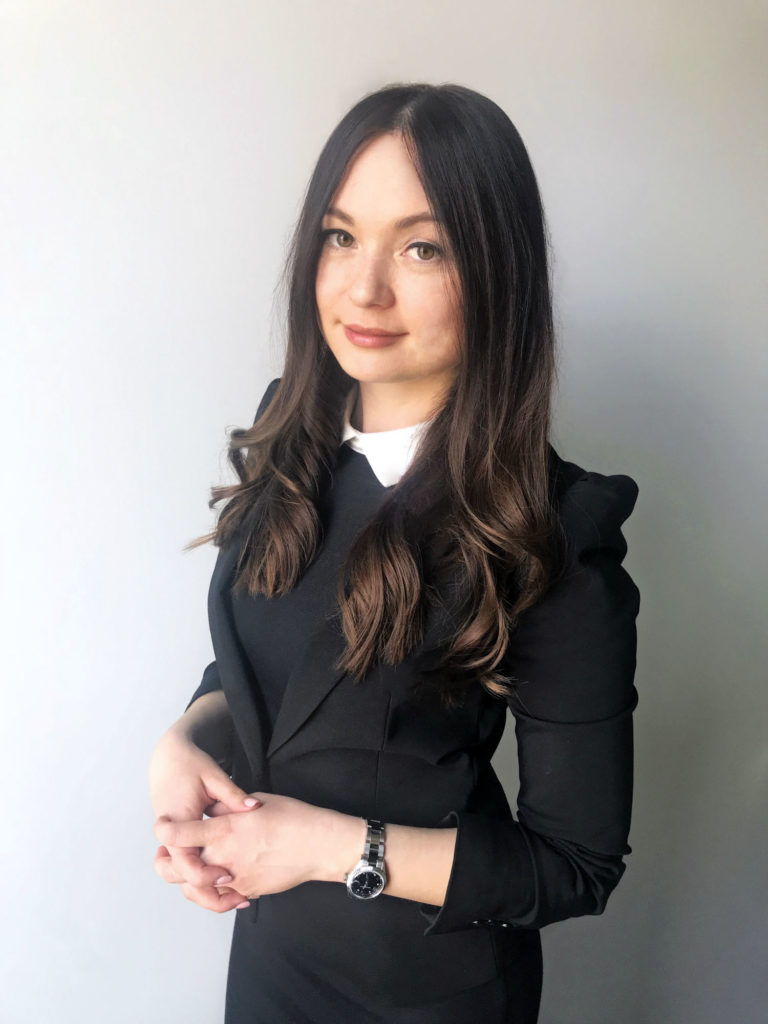 When did you join ECOMMPAY? What attracted you to the company?
I joined five years ago, when the company was still at the start-up stage. It's interesting, because when I was invited for an interview, I was a Masters student embarking on a promising career as a Client Manager in the banking sector, so I wasn't looking for anything new. Then, unexpectedly, I received this invitation to interview at ECOMMPAY, who were growing rapidly and looking for new talent. I didn't know anything about the company, I didn't know too much about eCommerce, but I was curious.
And so I found myself face-to-face with these two guys – young, enthusiastic, motivated – who sold me the dream. This was a unique opportunity and I wanted in!
And the role itself?
Because my background was in financial client services, I felt right at home in my new position as Key Account Manager. I understood the legal and compliance aspects, the level of responsibility and the client interaction required of me were familiar – it was just gaining an understanding of the product and of the eCommerce industry as a whole, as well as adapting to the start-up environment, that proved challenging.
That challenge was incredibly exciting, though. In a bank, any small change to established procedures can take months, while here it could be a matter of seconds. It was thrilling to be part of a team that was directly involved in creating new processes and influencing the direction in which the business is heading – and then seeing the results of our input!
Five years on, how has the company grown?
It's a completely different atmosphere now than it was back then, but in a good way! The company has matured. We're much more structured, which makes us more effective. Those who have been here since the beginning, myself included, have become more measured in our approach. If previously we were surviving on passion and grandiose plans, we're still surviving on passion and grandiose plans, but we've now got the experience and expertise to back it up.
In terms of our capabilities, we've broadened our scope massively. Initially, we were exclusively a payment service provider, but we're now essentially a payments ecosystem – we're Principal Members of Visa and Mastercard, we've launched an innovative new payment gateway, we've won a host of awards, we've introduced new infrastructure, and so, so much more.
We've also built up brand recognition within the industry. It's most noticeable when attending exhibitions and expos. If previously we were the ones seeking out prospective clients and partners, they're now coming to us.
Has the client portfolio changed?
From the very beginning, our strategy has been to work with medium-to-large businesses. That being said, there's always scope for growth, and witnessing that growth is incredibly rewarding. When your friends begin to casually mention clients of yours – not knowing your investment into the brand's success story – it feels like a personal accomplishment.
In terms of our client portfolio, I would say that it reflects our business objective of diversification. ECOMMPAY was previously geared more towards working with merchants from the iGaming or Forex space, whereas the past few years have seen significant inroads into Travel, Retail, and various digital projects, such as eLearning courses and apartment rentals.
How has ECOMMPAY nurtured your loyalty?
I think the biggest benefit of working for a dynamic company like ours is the constant learning curve. As the main point of contact for our clients, Customer Service Specialists must become experts in everything from compliance to fraud to legal to product to acquiring – and then some.
The role itself has also changed. I went from being a Key Account Manager to leading my own team, helping them with their most difficult tasks and challenges – those that require a creative, flexible approach. Now, as more and more new clients integrate with us and the workload increases, my role is changing further. I'm no longer going to be managing my own clients, but rather overseeing my team's management of their clients and actively participating in internal focus groups, relaying client feedback to other departments to ensure that our products and processes meet their expectations.
If Viktorija's story has inspired you, why not build the future of fintech with us? Apply now!