At the cusp of high season, it's easy to overlook online travel payments, but it's the operators who keep working as hard – and as smart – as they did through autumn and winter that will reap maximum revenues.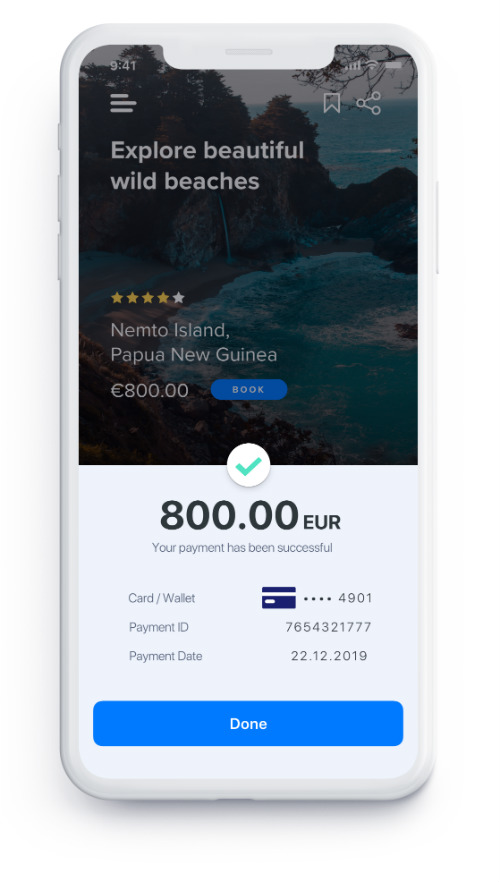 Summer is almost upon us, and with it the peak season for travel industry operators. Sunny weather, balmy climes, and the summer holidays are all now conspiring to send revenues skyrocketing as tourists criss-cross the globe in search of the perfect getaway. That's no excuse for travel operators to lay back and let revenue take care of itself, though. Revenue might zoom upwards from mid-June to August, but it's the companies that keep working as hard — and as smart — as they did through autumn and winter that will reap the maximum benefit from the sudden uptick in business. Let's go into what that means.
Now, on the one hand it means good marketing, positive customer interaction and a smart, dedicated team. But everyone knows that. The often-overlooked area that will really pay off is, well, payments! Your marketing might get customers through the door, but if your online travel payments solution means they can't pay how they want, when they want, and as quickly as they want, that's liable to be as far as they go. In a global payments ecosystem that's increasingly frictionless, any hint of friction carries a risk of alienating your customers.
The Power of Choice: Online Travel Payments in Modern Times
So how do travel operators smooth off those rough edges? By putting the power to choose in their customers' hands. Modern online travel payments technologies allow for customers to pay for their trips in so many more ways than just punching in their card details and taking the whole lump sum. It's often more convenient for travellers to spread the cost of their holiday out, so why not let them split their payments? Low-income and impulsive travellers might balk at a lump-sum payment but feel able to shoulder a lower monthly rate. Split payments can be beneficial for high value bookings, too. If a hotel charges EUR 10,000 per night, customers may prefer to pay in instalments rather than in one go. That's why ECOMMPAY's travel payments solution tokenises customer payments for quicker, more secure checkout and enables the recurring payments function to divide lump sums into a monthly revenue stream. After all, nothing keeps customers coming back like giving them the power to make their own payment choices, and nothing drives them away like not meeting their expectations.
Paying for Travel Online: Beyond Paper and Plastic
But even that's not enough if customers are limited to, say, credit cards only when they're splitting their payments. A truly comprehensive online travel payments solution needs to conduct a thorough analysis of the payment preferences of their target audience in order to maximise revenue come high season or low. Travel operators work in an industry that is, by its very nature, a global one. That necessitates a pretty ecumenical approach when it comes to accepting payments. If the majority of your customers are from China, have you considered WeChat Pay and Alipay, which have grown to the point of practically replacing every other payment method in the country?
While facilitating card payments is still vital, the breakneck pace of mobile's growth means that operators need to rapidly implement solutions to deal with it, or risk being left behind. ECOMMPAY's innovative GATE2025 payment gateway was explicitly designed with this in mind, which is why it can handle over 100 alternative payment methods from across the whole world, because why get left behind when you can jump ahead?
Guaranteed Uptime: Ensuring the Continuity of Online Travel Payments
But staying ahead of the game means ensuring your system is readily available whenever your customers want to make bookings – not to mention, of course, capable of handling the increase in traffic that high season brings. GATE2025 boasts a 99,99% uptime rate and can be immediately scaled to accommodate an exponential increase in incoming transactions and requests. Proving itself during the 2018 FIFA World Cup Russia™, the payment platform processed 60% more transactions per second than when it first launched. While you're expanding your payment capacities in preparation for the summer high season, it's vital to ensure you're expanding your capacity to handle the increase in demand. It pays to be prepared!
The online travel payments landscape is more frictionless, and more fragmented, than ever. Customers are spread across a huge network of different payment methods, and they all need to be catered to. Sure, pretty much any travel operator that manages to keep their site up is likely to see their revenues go up over summer, but it's the smart few that pay attention to customer trends and adapt to them that will truly thrive in the new ecosystem.