1. The rise of Open Banking will be boosted by Brexit
In the wake of Brexit, Cross-border trade between the UK and the EU may face a price hike due to the complicated and not-exactly-beneficial financial implications of Brexit.
Mastercard has already announced an increase in interchange fees for UK customers shopping for goods based in the EU. Indeed, online purchases from the EU now count as inter-regional. From the previous 0.3%, the fee has now increased five-fold to a whopping 1.5%!
As a result, businesses will continue to look for ways to reduce these costs. We see Open Banking as a possible player in this upcoming situation.
Open Banking is a method where a direct payment is made from one bank account to the other. This cuts out the need for middlemen such as payment card companies—Visa, or PayPal for example. Consumers will naturally try to avoid paying to use these companies' infrastructure when alternatives exist.
The overall fees with Open Banking will be lower—and there's more market competition which could ensure that the fees stay relatively low for merchants and consumers.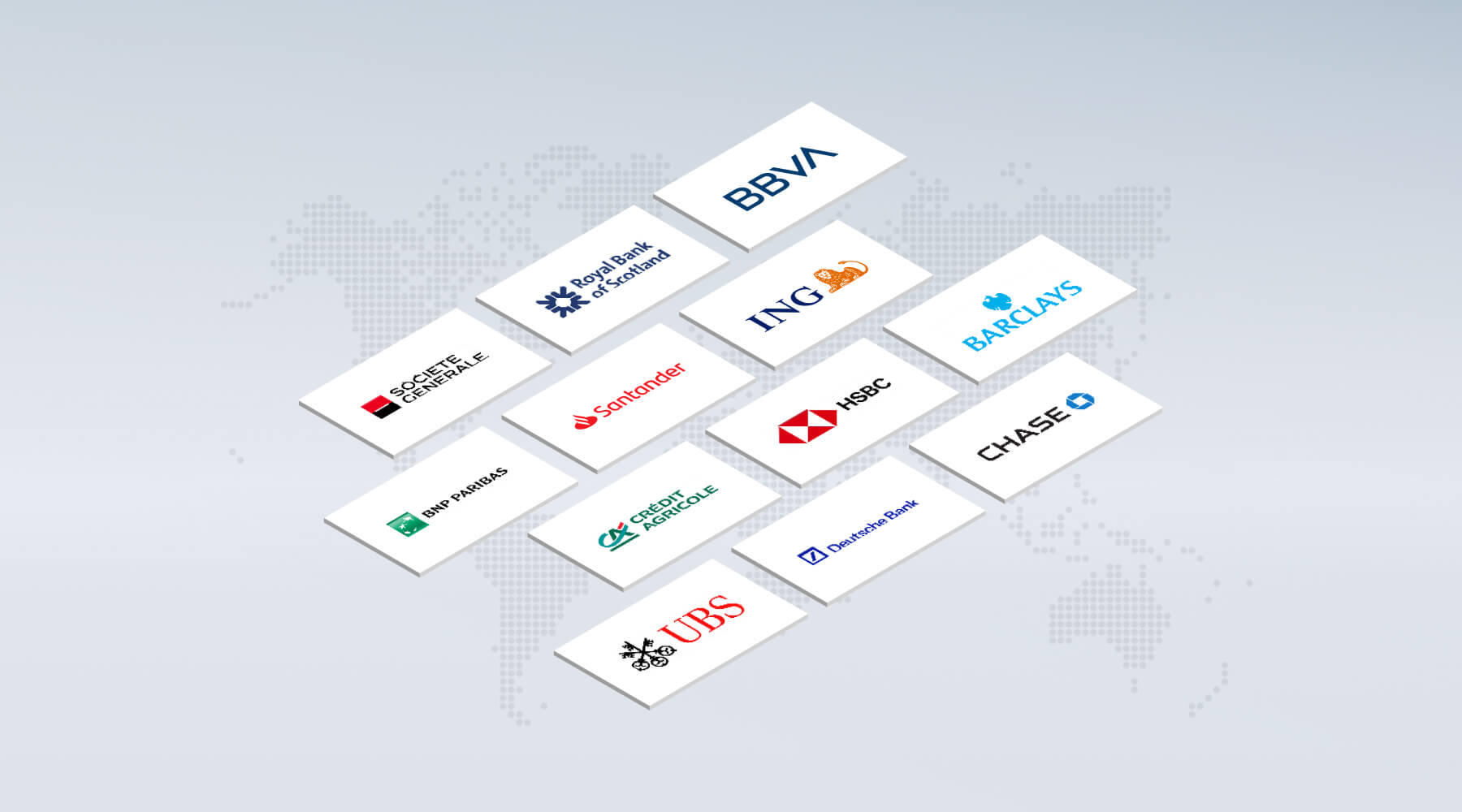 How will Open Banking change e-commerce and online payments?
Learn more
2. The ascension of eWallets
eWallets are one of the fastest growing online payment methods worldwide and are projected to account for 50% of global eCommerce sales by 2022.
In 2023, it's estimated that there will be 1.3 billion e-wallet users worldwide, up from 950 million users in 2019. This is mainly boosted by point-of-sale purchases, with consumers finding added simplicity in their physical purchases. But with this growth boosted by in-person purchases comes an opportunity for online merchants to adapt to popular eWallet choices.
The most popular mobile wallets accepted by online merchants were PayPal, Apple Pay, and Visa Checkout. But with regional favourites coming to the forefront, we believe that there is healthy room for competitors to emerge from this growing trend.
And the share of online merchants accepting mobile wallets is only increasing year-on-year.
3. Big tech companies will continue to become more central in сonsumers' lives.
Whether we like it or not, our dependency on big tech companies will only grow. As the need for more integrated payment systems and the desire for seamless interactions with mobile devices increases, so will our need for the big tech players.
From 2018-2020 there was already growth of over 100% for both Google Pay and Apple Pay, while PayPal also saw an increase.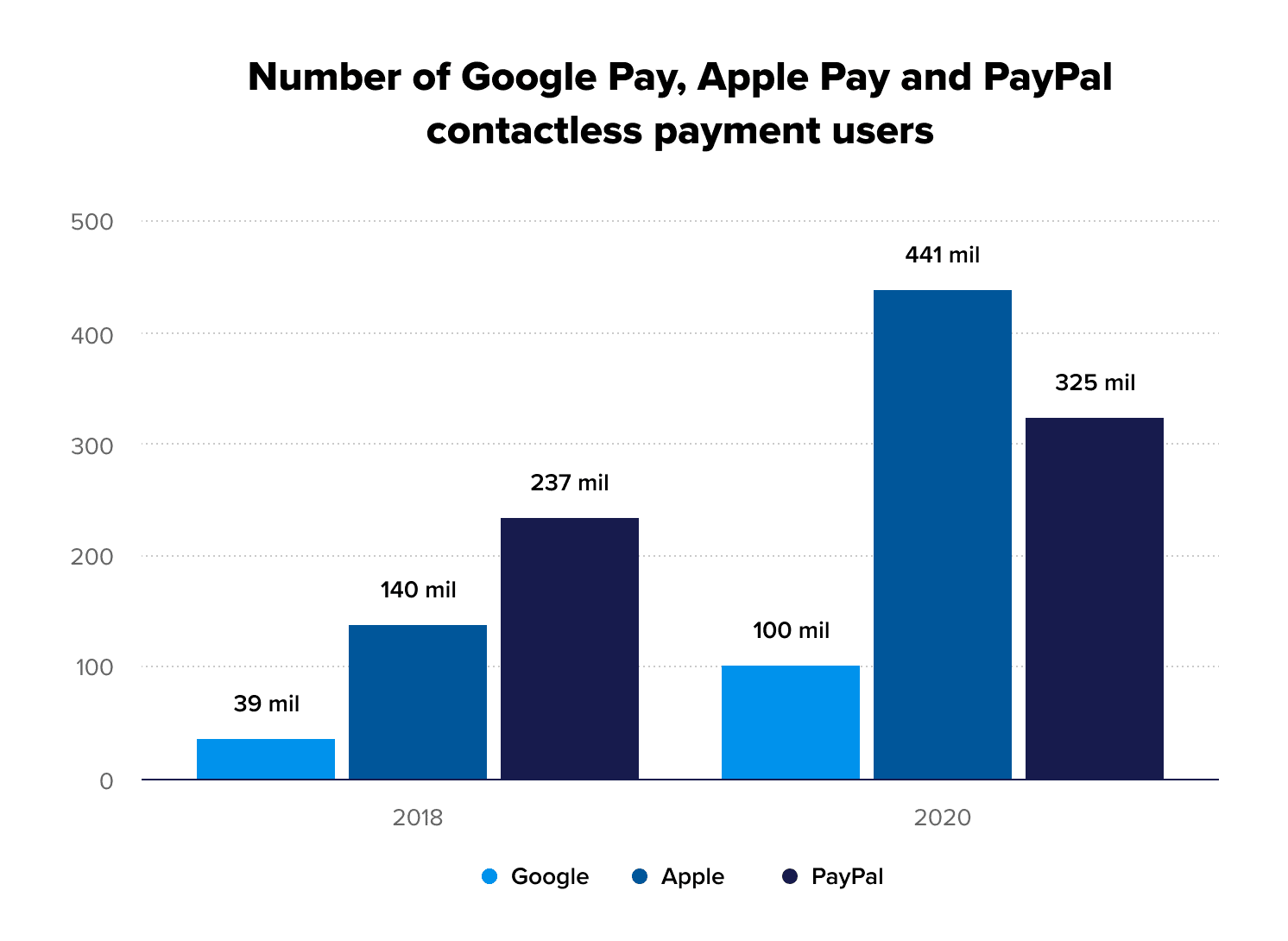 As we can see, consumers are also checking out on mobile and with the mobile substantially more than 5 years ago.
Global mobile app revenue has also increased exponentially over the past five years, accelerating from 60billion dollars in 2015 to more than 180billion dollars in 2020. This is a trajectory that shows no signs of slowing down.
4. More payments via messenger apps
Messenger apps have become a major contributor to the payment landscape, with consumers gravitating towards the benefits of such apps: ease-of-access, no sign-up or transfer costs, plus the social benefit of paying anyone on their friend lists.
But it's not just WeChat and Facebook in the messenger payments scene anymore.
The privacy-based messenger app, Telegram, was the most downloaded (non-gaming) app worldwide in January 2021, with an incredible 63 million downloads in that one month.
In that same month, Telegram hit a 500 million monthly user average, a surge in part caused by an influx of WhatsApp users who reacted to terms of service change, allegedly allowing Facebook to access user's WhatsApp data.
Telegram is one of the first messenger apps with a built-in payment method that is used practically by e-commerce businesses. We predict that its popularity will increase, and accepting this payment method is a must for the savvy online merchant.
Telegram payments are handled by bots—third-party applications that run inside Telegram. More than 40% of Telegram users are already using bots, which means the technology is both familiar and popular. This means that customers can pay for goods from Telegram business channels using their payment card, or choose a card they've previously saved with that bot.
5. The usual demographic for online payment methods are changing
At the end of Q1 of 2021, we're still in the midst of a global pandemic situation. This has forced customers' who would usually head for the high-street for their retail goods, to adapt to online shopping.
As a result of this, we believe we'll see more and more online and point-of-sale payment products designed and created with simplicity and clarity in mind, especially for senior citizens who have no choice but to go contactless or shop online.
For example:
Starling Bank, a mobile-only bank for Brits, has introduced a "connected card" to help self-isolating customers get a hold of essential items during the pandemic, eliminating the need to handle cash and break self-isolation rules.
Connected payment cards are a second card connected to a users' account, which can be given to trusted helpers purchasing essential items for those self-isolating.
In China, WeChat Pay has added a new feature that lets users issue virtual cards to elderly relatives, meaning less risk of COVID exposure to those who are most vulnerable.
6. Growing online fraud
Fraudsters and scams are becoming increasingly sophisticated and can fool even the most tech-savvy among us.
As we can see in the graph above, there was an increased risk for cyber fraud across the board in the summer of 2020, and it's expected to grow further in the coming year.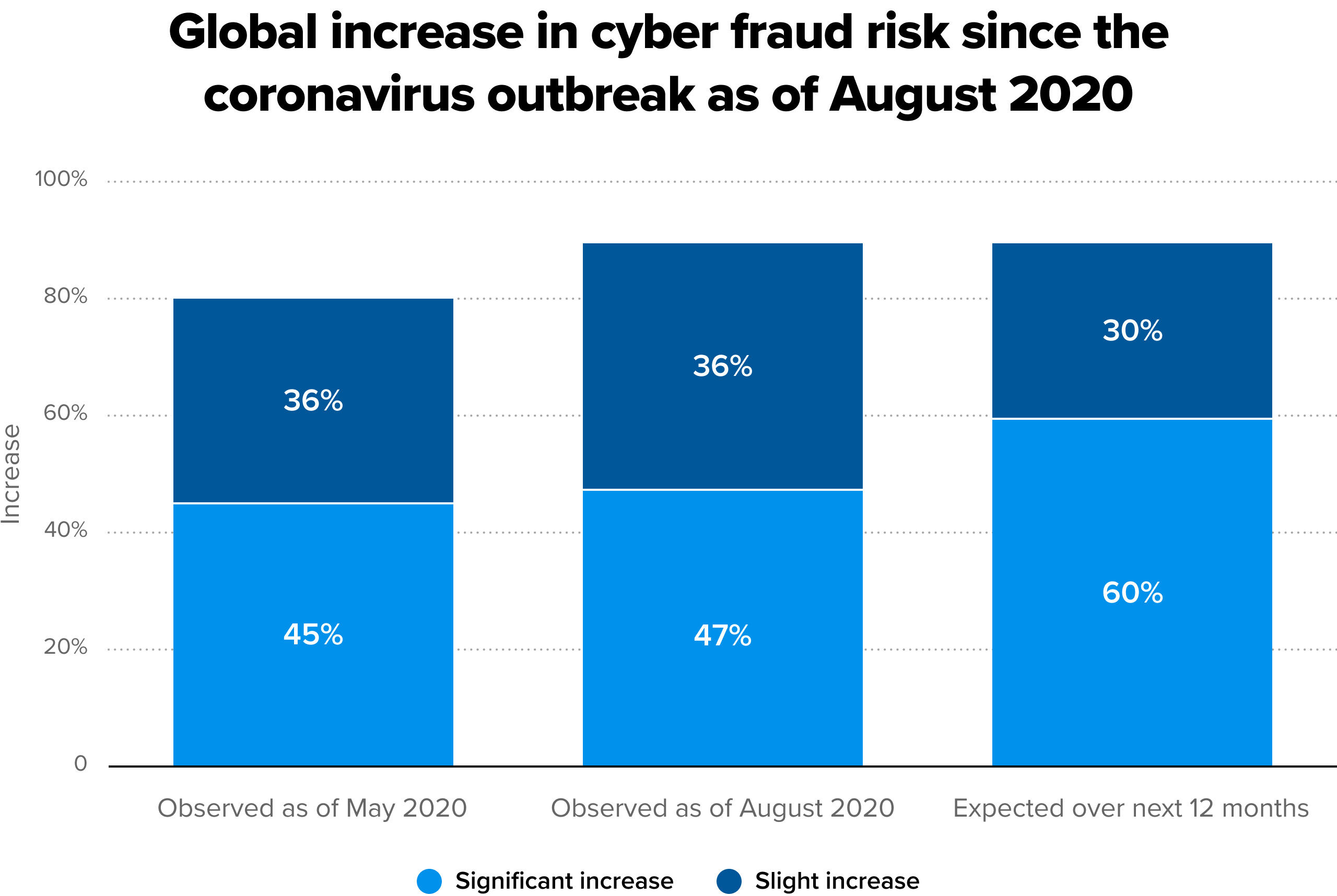 Fraudsters know that there is an influx of new adopters to e-commerce brought about by COVID retail restrictions. Unfortunately, these new adopters are the most vulnerable to fraud as they're generally unaware of common cyber fraud methods.
During the pandemic, there were several waves of increasing fraud that match the data above. According to our internal statistics, the rates of fraudulent activity doubled and even tripled during key consumer cycles. And there are two main reasons for this:
We saw online businesses trying to boost conversion by loosening antifraud filters and techniques that would usually prevent such high rates of fraud.
Fraudsters are always one step ahead of the curve, looking for an explanation.
In response, payment providers are improving their Risk Control systems to adapt to increasing fraud and provide merchants with improved risk control systems based on machine learning, accompanied by manual transaction monitoring by teams of risk control experts.
As we adopted these risk control measures into our systems, we realized that there are connections to be made between most fraudsters—the data usually ties them together into a network that can be identified, and necessary restrictions can be made to these high-risk accounts before they become a problem.
7. E-commerce is going global.
E-commerce merchants aren't just looking for a payment provider in 2021 and beyond. They want a centralized and efficient ecosystem of various payment methods, that will enable the smooth scaling of their business worldwide.
Fintech companies must be ready to capitalize on this demand by creating payment ecosystems with not only the most popular payment methods, but also with card-issuing capabilities, P2P platforms, build-in currency converters, consulting, and a skilled knowledge base to support merchants on their worldwide growth journey.
At ECOMMPAY, our mission has been to create this very vision from scratch. Find out more.
About us
ECOMMPAY is an entire fintech ecosystem that allows you to make online payments and payouts globally. We are not just a payment service provider; we are your business partner who creates data-driven tailored payment technologies for your company and guides you through this fast-changing e-commerce environment. No irrational decisions or one-size-fits-all technologies. Our solutions are based on analysis, and we constantly monitor the payment process, which allows us to find the synergy between conversion and security for every client. Go global being local with 100+ alternative payment methods and direct acquiring capabilities. Feel our experts' support and enter a new era in the history of online payments with ECOMMPAY.