Payment service provider and direct card acquirer ECOMMPAY have teamed up with account-to-account payment processor Trustly, to offer 3 months of free processing.
Direct bank transfer is still one of the most popular cross-border payment methods in Europe.
Trustly payment method allows you can accept instant bank payments from 29 countries in the European market. Reducing cart abandonment on your website and increasing payment conversions.
Hurry up to get this 3 months FREE Trustly processing offer!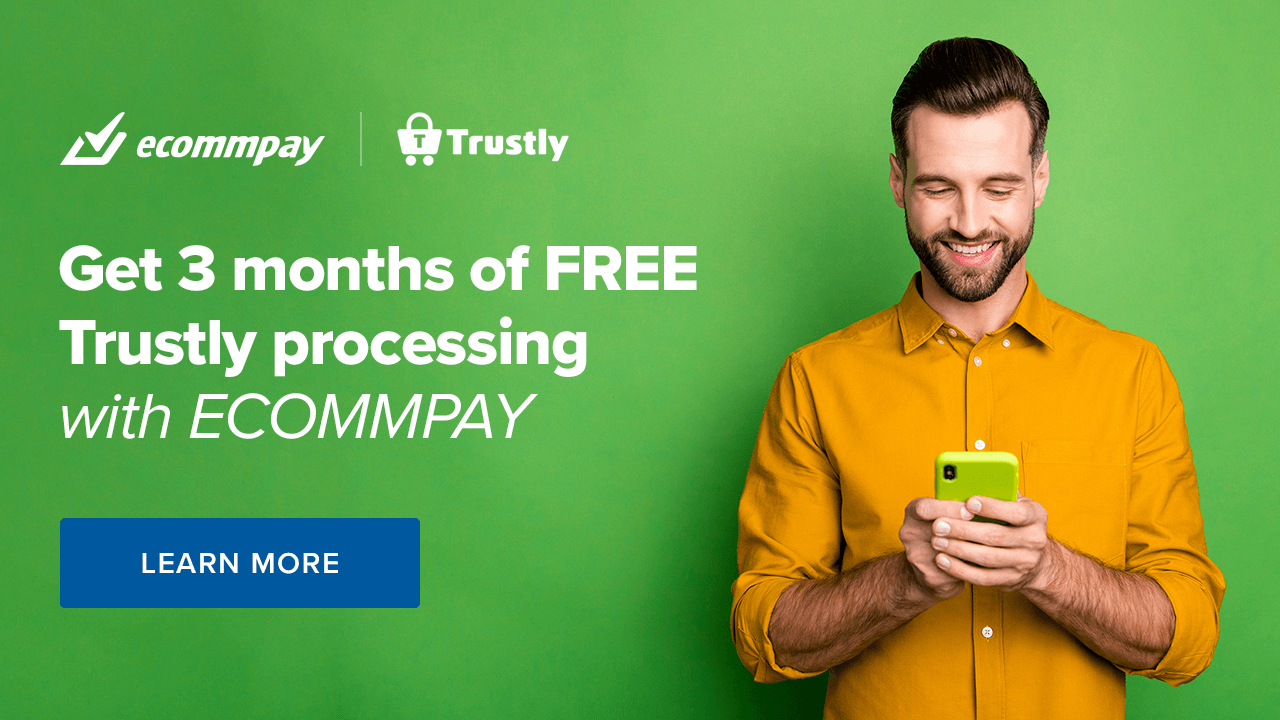 Mobile banking
is now the most heavily used banking channel, with the average person now interacting with a banking app
8.4 times
per day over a 30 day period.
However, more than 50% of e-commerce stores and websites, don't offer direct bank transfer as a payment method. As gen-Z becomes more influential, the adoption of credit cards is dropping, paving the way for direct bank transfers to become the preferred payment method.
Trustly payment method has connections to 3,300+ banks across 29 European markets.
95% coverage in key markets enables merchants to consolidate multiple bank transfer providers across Europe.
With customer consent, Trustly payment method is able to extract KYC information from bank accounts These details can be seamlessly transmitted to merchants in order to securely verify customers via API.
Together, Trustly and ECOMMPAY can provide your business with a futureproof method of payment for your customers. What's more, the first three months of Trustly processing are completely FREE.
Learn now more about our partnership with Trustly and how it can help your business.