Alternative payments have had a rough go of it in Russia and the CIS region (that's Commonwealth of Independent States for the uninitiated). Ever-distrustful of bank cards and electronic payments, which have a tendency to fall prey to sudden bank closures and therefore can only claim spotty adoption rates outside of Moscow and St Petersburg, over half the Russian population still gave preference to cash as late as last year. Sure, the ruble might fluctuate in value, but it's bound to be accepted everywhere between Bryansk and Vladivostok with minimal fuss. Online banking, m-Commerce, and even simple card payments still have a lot of room for growth when compared to western Europe.
That being said, Russia, for one, is rapidly catching up with its western neighbours on the technological front. Internet penetration has skyrocketed this decade, with roughly three quarters of Russians now making use of the internet, predominantly via their smartphones. Users of the Moscow Metro are even able to access the internet in train tunnels, which will seem like witchcraft to anyone accustomed to the London Underground. The stage is increasingly set for electronic payments to make real dents in cash's dominance over the Russian payments landscape, and in some cases, they're already starting to.
Alternative payment methods in Russia and the CIS
The important thing to mention is that the payment systems traditionally favoured by western consumers aren't doing so well in Russia and the CIS. Still hesitant about security, locals tend to prefer one of three alternative payment methods if they venture into the labyrinth of online payments.
QIWI Wallet
Take, for example, QIWI Wallet. QIWI kiosks are ATM-like terminals that enable users to pay bills, taxes, and e-Commerce sites, and are as ubiquitous in Russia's urban areas as pelmeni and dill.
QIWI Wallet cleverly integrates Russia's continued adherence to cash-based payments into its overall structure through the use of these kiosks. Customers insert cash into the machine, commission-free, which is then converted into electronic money contained inside the QIWI Wallet. Users can pay for goods and services electronically while still feeling like they're using cash.
In late 2016, QIWI claimed over 16 million active accounts on its system, and over 58 million people interacting with its network at least monthly – numbers which have likely only increased since then.
Sure, those aren't numbers that herald the death of cash in Russia anytime soon, but they're impressive in a country that remains stubbornly distrustful of money it can't stuff into a wallet or purse.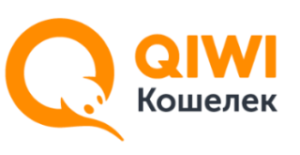 Yandex.Money
QIWI isn't the only alternative payment method in town, either. Yandex, Russia's homegrown Google competitor and tech goliath, has its own solution in the form of Yandex.Money.
With the backing of the state-owned Sberbank, Yandex.Money users are able to top up their accounts via linked bank cards or with cash at Sberbank ATMs, while businesses can use its API to integrate it into their accepted payment solutions. Yandex's brand power, in combination with the scheme's promotion by a major Russian bank, means Yandex.Money is a lot more widely known within the CIS than QIWI Wallet, despite the latter's omnipresence in the form of QIWI kiosks, with 92% of respondents to one survey saying they were aware of Yandex.Money while a mere 55% were aware of QIWI's offering.
Despite its renown, however, still less than half those respondents said they used Yandex.Money to make payments more than once a year. This number, again, is likely to have increased in the past year or two, but reveals just how much room to grow there still is for alternative methods of payment in the region.

WebMoney
The dark horse in all this is WebMoney, a PayPal-like payment settlement system that got its start back in the dark ages of 1998. WebMoney users can do all the things you'd expect of a PayPal-esque system, like sending and receiving money online and paying for online purchases, and they can do it in multiple currencies. This probably isn't an enticing feature for many local Russians, who are only liable to conduct their affairs in rubles, but is attractive to those who work with or for foreign clients, or who handle foreign currencies regularly.
WebMoney's age and ease of use has made it a serious competitor to PayPal in the Russian payment sphere, with each company able to boast a userbase of roughly 30% internet-using Russians. Unlikely, perhaps, to surge to the number 1 spot, but indicative of a trend of slow-but-sure growth in alternative payment methods as a whole.
In keeping with the long-running theme of a general distrust of financial institutions, Russian consumers prefer debit cards (87.9% of cards in use) above credit cards (the remaining 12.1%). These cards, however, mostly find themselves used for cash withdrawals at ATMs, so ensuring consumer access to their choice of alternative payment method, be that QIWI Wallet, Yandex.Money, or WebMoney, is the only way to go.