eCommerce and online payments are experiencing an unprecedented boom. Traditionally offline business models, such as fitness and education, are carving out a niche for themselves in this brave new world. We sat down (virtually) with ECOMMPAY's Head of Operations and Client Services, Arthur Gots, to discuss ways merchants can capitalise on this opportunity. The key, says Arthur, is choosing the right payment solution.
Demand for Digital Platforms, Delivery Services, and Online Streaming
What eCommerce trends can be observed in light of the current pandemic?
The most obvious answer is delivery services. To clarify, this is not necessarily food delivery. People who work from home or who are currently in self-isolation need a variety of things. Simple things, like paper and pens, might not be in ready supply at the local food store. Consequently, many are going online to order necessities.
Certain services are becoming a lifeline. P2P transfers, for instance, offer people the ability to send money online. If a loved one is under quarantine, their family members can financially support them from a distance in these difficult times.
A slightly less obvious, though expected, sector to experience a boom in recent times is eLearning and self-education. Quarantine, after all, is a great time to expand your knowledge. What else are you going to do with the hours you're saving on your daily commute? SkyEng, for instance, has experienced a mass influx of language students.
The same applies to further education, especially business courses. The unfortunate reality is that many of us are in fear of losing our jobs, so why not spend this extra time learning new professional skills?
The freelancers among us have long used platforms connecting them with prospective customers. As the world rapidly transitioned to remote working, these services have seen a huge jump in both supply and demand.
Another method people are tapping for additional income is digital platforms. Forex is seeing intensive growth, with British broker FXCM reporting exponential growth over the past three weeks – its turnover grew fourfold!
It's not all work and no play, though. Online video games are enjoying an influx of new players as would-be gamers find themselves at home with free time on their hands.
Can you provide any more figures illustrating growth?
If you read our latest digest, you'll already know that Steam set a new record for number of players on its online video game service this month. It's not just video games, either. Netflix was forced to reduce the quality of its video quality in Europe by a quarter to cope with increased traffic. Likewise, YouTube has suspended broadcasts in HD for the next month.
As we're now hosting video calls instead of face-to-face meetings, American conferencing service Zoom received an additional $14 billion valuation in just one week.
Online Services for Consumers of Any Age
How has the pandemic shaped consumer behaviour?
Habits are changing. People are no longer taking things for granted. Just look at eLearning. In happier times, online courses were often just a flight of fancy. If it looked interesting, users would sign up, but few would follow through. Now, however, the trend is to finish what you've started.
The same goes for fitness. Long gone were the days when exercise videos were all the rage, and no one expected online fitness to take off. Trips to the gym became an established routine, a test in self-discipline, and few could force themselves to train in a relaxed home environment. The crisis changed everything.
It takes about a month to develop a new habit. We don't know how long the COVID-19 pandemic will last, but the habits formed in self-isolation will shape the future as we know it. Convenience will be key.
Digital access to goods and services saves time and effort.
Online payments are more convenient than cash. The difference now is that everyone is on board – not just young people.
Older adults, especially the over-70s, who are in the most vulnerable category, are forced to change their habits in order to protect themselves. If previously, they could choose to ignore the digital transformation, then now, internet services and online payments are literally saving lives.
Would you say the target audience of digital services has changed?
Yes, absolutely, the target audience of platforms offering online services is not just people under 30. Older people are at risk, so they're quickly learning the (digital) ropes to take advantage of remote access features, including online delivery services and, naturally, online payments.
Older generations are consciously switching to a non-cash payment method. They are interested in learning how to attach their bank card to their phone. They're finding their feet in this ongoing digital transformation.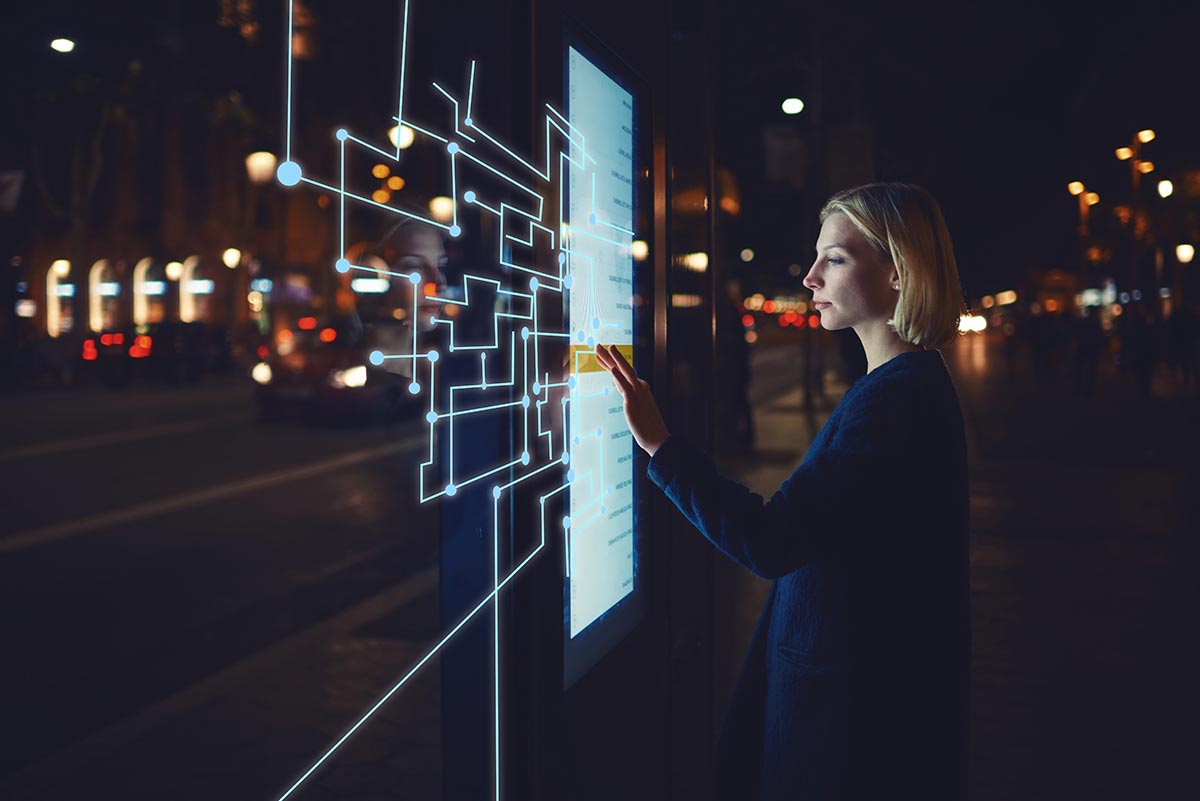 Secure, Reliable Online Payments
How are merchants coping with high demand?
Established online businesses run the risk of stagnation, because they're relying on their existing payment capabilities to see them through these uncertain times. As demand goes up, there's no guarantee that their current infrastructure will manage successfully. For companies that are only entering the digital sphere, however, there are plenty of new opportunities.
At this juncture, they need a simple yet reliable payment solution. Something like a payment link would get them online quickly, enabling newly digital businesses to accept payments from customers in the most efficient manner. Later, when the crisis is over, they will be able to look for more comprehensive payment solutions, ones that help them grow their conversion and even enter new markets.
As online payments become more popular, what are the demands on a payment service provider?
The most important qualities for a payment service provider are stability and reliability. This has always been the case, but now, when both markets and users are experiencing volatility, it's especially relevant.
If incoming transactions increase, the payment service provider must cope with a large amount of traffic. To ensure payment processing stability and reliability in these conditions, the payment company must have multiple data centres for transaction routing. If a failure were to occur, the payment flow must switch immediately to another route.
Online payments must be simple.
The processing that goes on behind the scenes must withhold increasingly higher loads, and to do so in a way that won't affect the experience of the end-user. Faced with changing consumer demographics, this is more important than ever. For the older generation to quickly master new online skills, we must provide intuitive interfaces and simple payment pages without unnecessary elements.
Emerging services must meet consumer demand for alternative ways to pay. If previously, people kept money in electronic wallets to pay for their retail purchases, they now want access to those funds for food delivery services or for online fitness.
Classic Business Models in a New Format
Is there a universal solution for companies who have just entered the world of online payments?
For companies who are new to eCommerce, figuring out online payments may seem like a monumental task. I would suggest starting slow. A payment link is the easiest, simplest solution currently available on the market.
A payment link, sent by email, instant messenger, or any other communication channel, contains details of a customer's order, acting as both an invoice and a payment page. Essentially, customers can see what they're buying and confirm the payment by entering their details.
The payment link is easy to connect, does not require any integration, licenses, or IT infrastructure. Merchants can create payment links within their client interface.
This is the best payment solution for eCommerce beginners. Later, when this crisis has passed and the merchant in question has familiarised themselves with payments, payment service providers can tailor solutions to target specific pain points. For now, though, payment links are your best bet.
Of course, when the pandemic is over, these merchants might choose to return to their traditional payment schemes. After they've experienced the benefits of online payments first hand, however, I would say this is unlikely.
Can we expect new forms of fraud in response to greater demand for digital services?
Looking exclusively at the transactions we're processing for our clients, nothing has changed. There are no new anomalies, threats or patterns of fraudulent behaviour. That being said, we are still in the early stages of this digital transformation and potential risks could appear in the future.
My personal prediction is that the transition to 3D Secure 2.0 authorisation will accelerate. This means safer online payments with a higher conversion rate. Companies that go online will need to provide more information about themselves and their business model.
It's imperative that we, as a payment service provider, understand how companies provide their services to consumers. And we must receive confirmation from the customer that the service or product ordered has been supplied.
Taking into account the current situation we find ourselves in, what are the new trends and opportunities for different eCommerce sectors?
New directions in business are emerging to reduce social contact. Both small start-ups and established market players are beginning to implement new business models. For instance, our client Yandex.Taxi has launched their new Delivery service in some countries. It enables users to send their loved ones clothes, food, medicine, hygiene products, and other necessities, while drivers receive additional orders to supplement their income.
This is just one example. Many more new innovations lie ahead. The current crisis is accelerating the trends of the future. If earlier we predicted eCommerce trends of the next five or 10 years, they're fast on their way to becoming a reality now. Business is forced to adapt to new circumstances, and fintech offers the necessary online payments solutions to keep up with demand.