Merchant requirements are changing. In a digital world, businesses must integrate an e-payment system capable of accepting payments from customers online. For many, transactions flow in both directions. Mass payouts to freelancers, agents, subcontractors, and other parties are a necessity. These automated payouts must transfer funds to bank cards, user accounts, and alternative payment methods. ECOMMPAY offers an e-payments system integrated with an automated, mass payouts functionality. Here are four reasons this could prove advantageous for your business:
1. Partnerships with Direct Payout Channels: Visa Direct and MoneySend
Mass payouts to bank cards with international payment system branding are fast. Visa and Mastercard facilitate automated payouts on cards issued by banks around the world using Visa Direct and MoneySend, respectively. In Europe, Visa and Mastercard Principal Members are uncommon. ECOMMPAY is one of the select few.
The advantages of the services offered by international payment systems are processing speeds and global reach. Visa Direct, for instance, operates in 200 countries.
These services require issuers with quick access to funds. Payouts must take no longer than 30 minutes after transaction approval. In other words, payouts should take a matter of minutes rather than days.
Speed is not the only factor. The payout currency must correspond to the currency of the card holder.
Payment service provider and direct card acquirer ECOMMPAY offers mass payouts in local currencies. The transaction takes one click. The speed of e-payments depends only on the capabilities of local banks.
Mass payouts to bank cards can be configured using flexible rules. They are popular in sectors such as e-learning, rideshare (taxis), insurance, cashback services, affiliate programmes, advertising platforms, freelancer marketplaces, and anywhere clients and contractors meet.
Routing and cascading technologies offer flexibility. Payments and payouts pass through certain channels, which can be dynamically adapted for higher permeability. Reacting in a timely manner to any disruption along the payment routes helps maintain a high payment acceptance rate.
2. 100+ Alternative Payment Methods
When connecting mass payouts, it's important to consider the growing popularity of alternative payment methods. Electronic wallets are on the rise. The annual growth of e-Wallets in Europe in 2019 amounted to 20% and reached $42 billion. Compare this to the total volume of Visa/Mastercard payments in the same time period, which stood at $35 billion.
Today, the payment environment is formed – and informed – by big tech and open APIs.
Payment giants create their own ecosystems for merchants. Mass payouts to e-Wallets are already available on many commercial platforms and payment gateways.
PayPal Mass Pay API can facilitate automated payouts through a single CSV file of up to 5,000 email addresses linked to PayPal accounts. The issuer of said payouts must only specify the amount and currency code. Listing the transaction identifier and including a message to recipients is optional.
ECOMMPAY combines mass payouts to multiple payment systems into one CSV file. All necessary parameters are included.
The more alternative methods available for e-payments, the more flexible mass payouts become. ECOMMPAY offers more than 100 local payment methods worldwide. Solutions are customised to account for the most popular methods in any given region.
ECOMMPAY recently became the first payment service provider on the PayPal Commerce platform, which enables bulk payouts.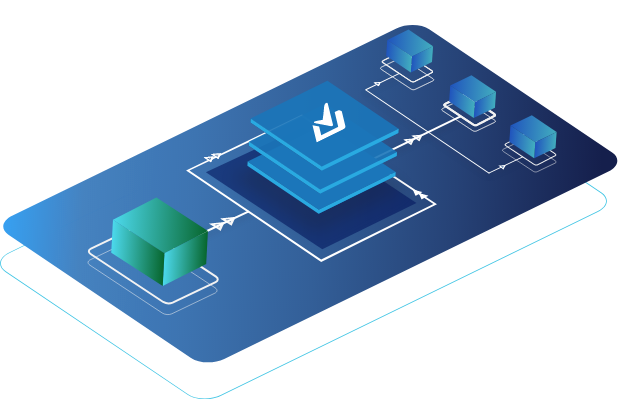 3. Mass Payments: Automated
Any complex technical operation can experience problems. E-payments are no exception. Faults in communication, software and hardware errors, overloading, and other force majeure incidents can occur. Requirements of and from payment service providers and payment systems are adapting.
ECOMMPAY carries out comprehensive work to ensure 99.99% system availability.
This serves as an additional guarantor of success for mass, automated payouts through its proprietary e-payments platform. High overall reliability of services is the utmost priority.
ECOMMPAY has invested considerable resources into facilitating timely automated mass payouts even in cases of other payment participants experiencing failures. In addition to reconciliation, one such solution is the aforementioned cascading technology. If the payout was correctly initiated by the merchant, but encountered difficulties on the partner's side, additional attempts can be made through backup channels or methods.
When working through the Payment Page, users receive an error message and the offer to try again. Alternatively, through the Gate API, corresponding alerts are sent to the specified merchant URL.
Cascading assists merchants in providing a prompt response to failures, processing payment errors without a rejection reason. User experience and conversion improve as a result.
ECOMMPAY uses cascading to help clients achieve payment acceptance rates of up to 95%.
4. E-payments: Security Comes First
Mass payouts, like any other transaction, require reliable protection. ECOMMPAY developed the FraudStop risk management system as a solution.
FraudStop identifies unauthorised activities at the initial stage. Each suspicious transaction undergoes both automatic and manual review. This proves a key advantage for merchants processing large transaction volumes of the same type on the same platform.
Ultimately, only a combination of all these factors yields the desired results. High conversion and the reliability of mass payouts using traditional or alternative payment methods on a global scale depends on a diversified payment mix.
Connect our payment solutions to make secure mass payouts globally. Enjoy convenience and a high success rate.