The upcoming ICE London, taking place between 5-7 February, marks our fifth year as an exhibitor. In honour of the occasion, we spoke to Anastasia Zencika, who's congruently celebrating five years of managing ECOMMPAY's presence at the largest event on the iGaming calendar.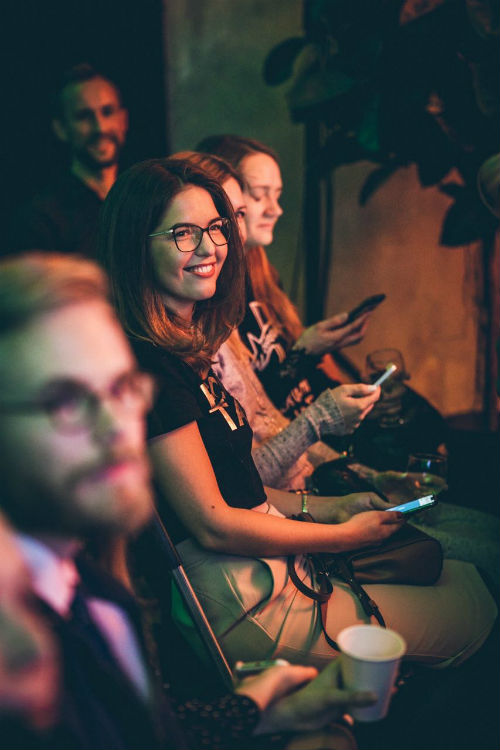 What was your first experience of ICE?
When I joined ECOMMPAY, we were poised to enter a few key markets. ICE is one of the largest events across the entire e-Commerce industry, attracting a wider audience than just iGaming operators, so we identified it as an excellent launchpad from which to establish our brand. My first visit was exploratory – without a stand – to see how visitors engage with exhibitors, what competition is doing, and to scope out the venue.
Despite preparations of this nature, I had higher expectations for our first time exhibiting. I thought that by having a well-designed stand, we'd attract crowds of visitors and that the largest operators would fortuitously stop by. That wasn't the case, obviously, so it really hit home how much work needs to go into pre-event marketing.
In subsequent years, we began sending out invitations to both clients and prospects. It surprised me how eager our existing merchants were to stop by, discuss their progress, brainstorm ideas, and just socialise with the team. Because we communicate with them daily, I didn't realise the impact that witnessing our continued success at events has on client trust and loyalty.
How have your pre-event preparations changed over the years?
We've definitely learned to initiate our build-up to big events, such as ICE London, several months in advance and in a very targeted manner. As in, our experience has shown that we don't need massive crowds of people on the stand, so instead of blowing the budget on attractions, we invest more in advertising and networking to ensure our prospective merchants book meetings.
Another key area in which we've made significant improvements is in ensuring our team knows not only what to expect, but also what is expected of them. If previously our account managers could be on their laptops replying to emails throughout the event, we have since established best practices, which include scanning the crowd and proactively approaching prospects in between meetings.
What kind of challenges have you encountered?
We were always looking to improve our position. First-time exhibitors contact the organisers to request an available spot, which are allotted after repeat exhibitors choose their preferred places. You can't move anyone out of the way, of course, but exhibitions grow and new spaces appear. We got lucky last year when ICE rounded up all the payments companies into a "Payments Village" and we managed to reserve a spot near the entrance.
In terms of challenges we had to deal with on the spot, there was one year – four years back, if I'm not mistaken – when we ordered a Formula 1 car with an integrated simulation game. The game didn't work on the first day, so we ended up using it as a photo opportunity until we could get it replaced. Nobody noticed. My point is that creativity is crucial to event planning – not everything is going to go smoothly, so it's important to think on your feet and adapt as necessary.
Creativity also plays a role when conceiving of ways to drive traffic to your stand. If you're positioned further away, you'll need to motivate visitors by incentivising them to stop by. One year, we teamed up with a neighbouring booth, who offered complementary services, to share a bar, as well as any relevant leads gathered as a result.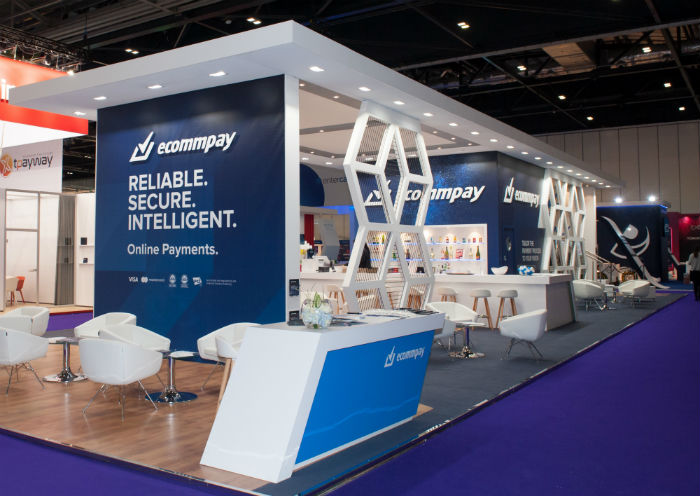 What have been your favourite moments?
I love seeing what the biggest operators will do every year – not only because their stands are always entertaining, but also because it gives me great ideas. Last year, I was particularly impressed with how Microgaming changed their theme every single day. I also enjoy the networking opportunities at and around ICE – there's always something happening and it's a great, informal way to hold more open, honest discussions with clients and prospects on their pain points and potential solutions.
On a personal note, it's been fantastic to see our team grow and mature, becoming increasingly confident and recognised within the industry.
Would you say that the iGaming industry has changed over the past five years?
Absolutely! And if the product innovations speak for themselves, it's also important to note the increasing diversity in the industry. iGaming has tended to be very male-dominated, but now we're witnessing more and more women in leadership. There's been a lot of talk about female representation in high risk industries over the past few years, but it really came to a head in 2018, when operators were criticised for relying on the old adage of "sex sells" to attract visitors.
I think it once again comes down to creativity – operators are being forced to rethink their presentation to engage consumers on a different level.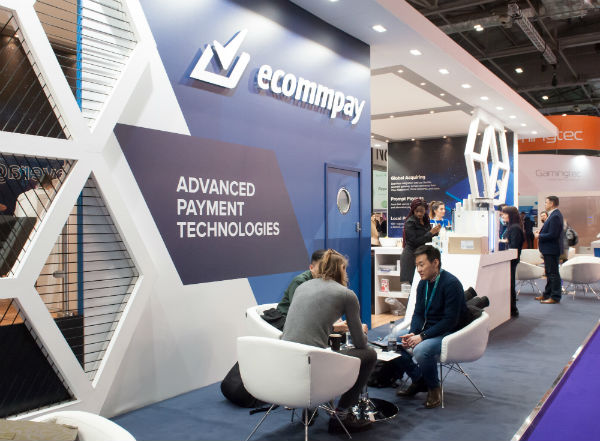 What other lessons can you share from your exhibition experiences?
It's critical to have a clear understanding of how exhibitions work and what they're for. You can't expect a return on your investment immediately. It does bring in money, but over time – once prospects see the same company returning to exhibit year after year, it establishes trust and ensures brand recognition, which can then prompt them into making enquiries about your services.
Also, relationships are key. Every year, you'll find people who help you achieve your goals in unexpected ways, from a hostess who ends up being a great salesperson to a stand-builder who'll come up with an amazing idea. If you take the time to get to know your extended team's strengths and inspire them to believe in your brand, they'll add tremendous value.
Ultimately, events are an eternal learning curve, but each year helps refine the process!
---
If you're interested in learning more about ECOMMPAY's tailored iGaming payment solutions or chatting about events, don't hesitate to book a meeting with Anastasia between 5-7 February at ICE London.