As online engagement become more popular, the e-Commerce sector continues to grow, becoming an integral part of our lives. The digitalization of various processes is making access to products and services globally accessible and convenient. In surfing the Internet, individuals are not only exposed to vast amounts of information, but are also able to conduct transactions quickly, easily, and securely.
The online retail industry is gaining tremendous momentum, leaving traditional shopping far behind. Online shopping attracts consumers owing to its simplicity and unlimited possibilities. No matter where you are geographically located, which currency you use or which payment method you prefer, you can find what you are looking for in the virtual space.
Despite its popularity and convenience, online shopping isn't for everyone. Certain Internet users avoid making purchases in online stores, citing a lack of confidence in the safety of their personal information as the main reason for this decision. In order to succeed in the online retail industry, merchants must understand and take into account customer preferences, as well as ensure the reliability and confidentiality of personal data.
Below you will find an infographic summarizing a few key points to consider.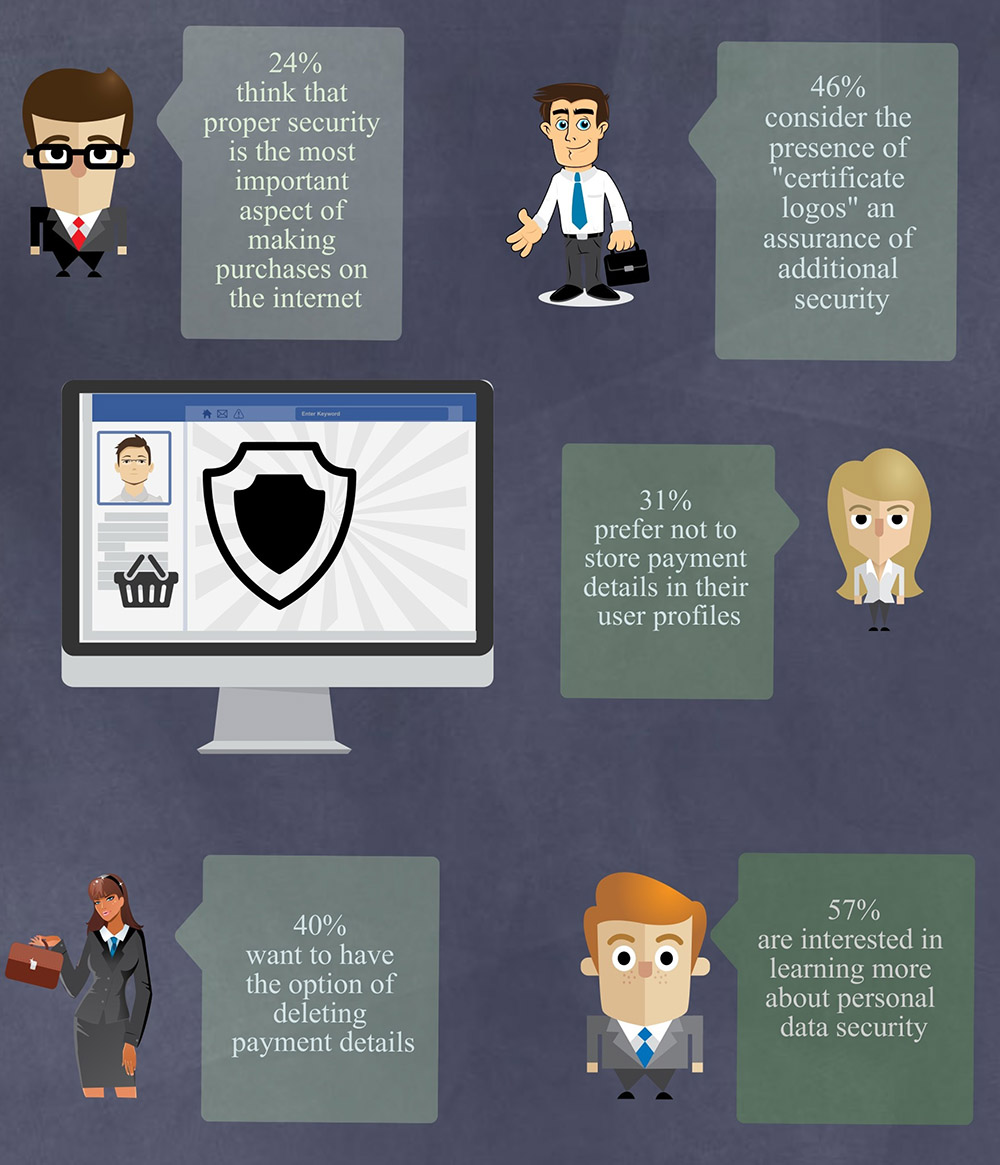 ECommPay advises merchants to pay close attention to their payment page, implementing an intuitive and user-friendly interface. It is crucial to pay close attention to the security of user data, to analyse customer needs, and to find a reliable partner to facilitate the receipt of payments. These simple key points are critical to the success of an online retailer, assisting companies in reaching new heights and attracting new customers.