Here's a simple question: how are you reading this article? Odds are you're reading this on mobile. Even if you're behind your desk, it's safe to assume your phone is within easy reach. How does this relate to mobile payments and payment acquirer? Let's find out.
Mobile phones: they're such a huge part of our lives that it's easier to forget your wallet than your mobile. So, payment providers have embraced this new frontier. New mobile solutions are introduced daily.
Everybody who is somebody in the mobile industry has its own payment offering: Apple Pay. Samsung Pay. Google Pay. Huawei Pay. Etc, etc, etc.
It works both ways. Established payment companies are also working on mobile products, such as PayPal Here. With that in mind, let's take a closer look at mobile payments and their future.
Types of mobile payments, that a payment acquirer can offer
Mobile payments fall into two categories: payments on mobile and payments by mobile. This is by no means a hard division; the border between the two is blurring. Still, there are a few differences.
Payments on mobile
Payments on mobile take place within the mobile ecosystem. A good example is mobile gaming. For example, free-to-play games offer premium options. Players can buy in-game currency or add-ons with their own money. Mobile shopping apps are another example. Shoppers can browse products, select, and pay. Easy.
In fact, not putting down the phones is an integral part of the entire experience. Mobile payments are so popular for one simple reason: the easier it is to pay, the easier it is to sell.
How about essential impulse purchases – such as in-game virtual currency?
Any extra steps, such as re-entering credit card details, give people a reason to rethink the need to buy.
Perfect user experience means customers don't want to leave the app. Your acquirer may provide a mobile software development kit (mSDK). The mSDK is a piece of code made in advance. You can integrate the code into your own app to add payment options easier than ever.
This is a type of mobile payment system based on the ubiquity of mobile services. But what about things that are not available on mobile? Such as point-of-sale payments at retail establishments?
Pay with your phone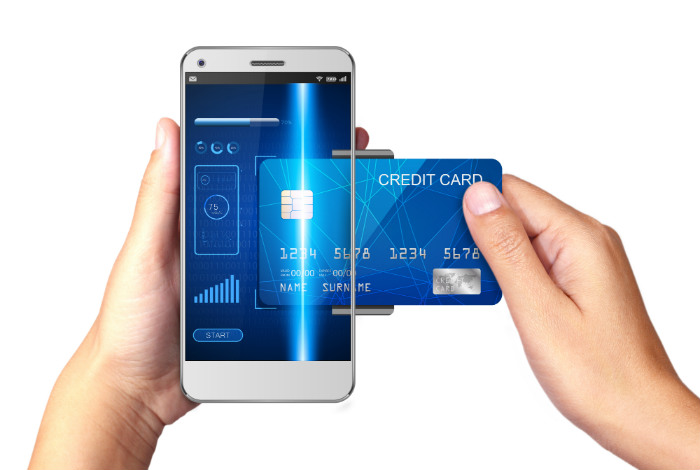 Payments by mobile take advantage of the fact that you always have your phone with you. Forgot your wallet at home? No problem. If your local retailer offers a mobile pay option, you can still shop.
It's not a new idea. It actually predates smartphones. Solutions such as pay-by-SMS have been around for years. Much like all things on mobile, mobile payments took off with the cosmic speed!
The key to wider adoption has been simplicity. Mobile card payments allow users to put their existing cards on their mobiles.
There are no wallets to set up or balances to maintain. The money on customer cards is also available on mobile to spend.
Another key innovation has been mobile contactless payments. At this point, it's almost synonymous with NFC payments, although this may change in the future.
NFC mobile payments are almost the same as contactless payment cards. In the sense of customer experience.
The customer puts their mobile phone near an NFC-enabled POS terminal to make the payment. The rest of the process is identical to any other payment. The acquirer sends a request to the issuer and completes the payment. If confirmation is positive, of course..
An alternative technical solution to from NFC may be on the horizon.
Apple, Samsung, and Huawei are battling for their share of the payment market. Apple Pay, Samsung Pay and Huawei Pay are their weapons. Currently, there's no single mobile payment platform to choose from. This is likely to continue for some time.
What's a merchant to do?
So where does that leave you? What do you do if you are a merchant who understands the importance of mobile?
First, remember that mobile is not the future, it is the present. If your business is in any way digital, you cannot afford to ignore it.
If you already have an app, consider its payment process. Is it seamless enough? Is it built into the app? Do your customers need to open a link in their browser to complete the payment?
Does your payment processor provide mSDK?
If you are a brick-and-mortar retailer, all the competing platforms may baffle you. The good news is that, for you, it is not yet as critical as it is for online merchants.
Contactless card terminals can already handle some types of mobile payments.
The bad news is that you're on a deadline. Soon, it will be imperative to the success of your business.
But don't worry, this is much easier to navigate with an experienced payment processor on your side.
The payment processor will keep you up-to-date with all the crucial developments. A good partnership will keep you from missing the boat.
Now that you've read this article, we hope you're a little bit more prepared to face the future, mobile payments and all.