What's the difference between open banking and online banking? Will the new system overtake traditional payment cards? We discussed the introduction of open banking in the European Union based on PSD2 with Vladimirs Polakovs, the head of regional business growth at ECOMMPAY.
What is open banking?
Open banking is a payment method based on regulations introduced by PSD2. It calls for opening up bank APIs which means third-party payment services can access their client data. It is a new player in the online payment market and a new alternative payment method, combining account confirmation service and payment initiation service. There are some existing payment systems that provide similar functionality, such as iDeal, Trustly, or Sofort.
Open banking products are based on SEPA protocol, which describes direct payments between banks. The main innovation is this: it allows you to bypass the bureaucratic and organisational hurdles that existed before. This brings online banking to a whole new level and opens new possibilities. To help understand what is open banking, we can use an analogy – it's like an online visit to your doctor that is just as good as meeting in person.
What is open bankings connection to the PSD2 directive?
19 out of 27 EU member states are using the euro as their common currency. The previous payment directive PSD1 only regulated the Eurozone and its currency. PSD2 also includes other EU currencies and international payments to third countries in different currencies.
PSD1 did not reflect the current market situation. It did not consider things like fintech companies or new payment services. PSD2 or the second payment directive does take these things into account. It requires all the financial structures that collect client data to share these data with other market players. This applies not only to regular online banking but also to newcomers such as Revolut, Monzo, and other alternative payment systems. All EU countries have a national regulatory body overseeing the directive.
It also introduces new terms, such as Account Information Service Provider (AISP). AISP provides aggregated information about one or several accounts a user has in one or several banks or e-wallets. There is also 'Payment Initiation Service Provider' (PISP). This is a company that initiates payments at the request of its users but does not have the right to store their money on its own accounts.
What does open banking mean for users and business?
Any payment method can only be popular and well-balanced if it brings equal benefits to the payer and the recipient. What is open banking as far as users are concerned? Well, it's a payment marketplace of sorts. It allows you to effectively manage your accounts and payments. Moreover, it is safe and completely transparent. SEPA has very strict requirements for payers and recipients, and PSD2 requires two-factor authorisation. Moreover, companies can offer their users a large number of different services. Open banking levels the playing field, so we can soon expect many different payment and finance solutions.
As for businesses, open banking allows them to receive money straight from their clients. This is fast and does not need any intermediaries. It also allows them to create their own customised payment scenario, taking into account different currencies, regions, and other requirements.
So it will take fewer steps to complete payments?
In the current market, it matters for companies to be self-sufficient. For example, ECOMMPAY used to be a simple payment gateway. Then we added our own processing and became principal members of VISA/Mastercard. We are always adding new payment methods, becoming more and more independent.
When we offer our own payment solution, we do not need many intermediaries. Still, some will remain, supplying infrastructure and aggregating integration with banks. These companies provide and support open banking integration. They can aggregate both several banks in the same region and separate banks. Integrating a single bank on our own would be too costly. Aggregators, on the other hand, work with hundreds of financial companies. The best solution in every case depends on the cost, which can be quite high.
Does this mean that open banking providers are not as cheap as you might have heard?
I have yet to see a fully PSD2 compliant solution on the market. Still, if you look at similar projects already operating, such as Sofort and Trustly, their transaction costs are not cheaper than card acquiring. You need to create and support the infrastructure. You need a team. Moreover, integration with a single bank can cost tens of thousands of euros. The more banks you have, the more it costs. This is not a problem with card payments: VISA/Mastercard are popular throughout the world. Here, you need to build the infrastructure from the scratch: the open banking system is only limited to participating banks.
There is also the question of whether the customers will trust open banking providers.
This will not be much of an issue; people are ready. Everybody understands the importance of protecting your data. Just look at the evolution of social networks. Back in the day, everybody shared everything, including their place of work, date of birth, and other personal data. That has changed; most accounts are now closed to outsiders.
The important thing about open banking is this: the user is identified and authorised by the same bank where they have their account. The bank allows other services to integrate its infrastructure. Still, they can only receive the client data immediately before the payment and with the client's permission. It is very difficult to compromise the authorisation process or steal another account. Of course, fraud is an ever-present and growing issue. This, however, applies to all payment methods, not just open banking.
In which industries will open banking apps be the most popular?
It is safe to assume that payment services will be customised to fit any industry and its target audience. It will have limitations imposed by the interface and competitive advantages of each specific configuration. For example, the interface of an online game should be convenient for its users. It will look different from a marketplace interface. Generally speaking, open banking providers will be popular with narrowly specialised businesses that have plenty of mutual payments. It will be important for companies that need to get the money as fast as possible and use it to pay their partners. This includes tourism companies, ticket services, travel aggregators, and marketplaces. In short, these are companies where a fast turnaround is vital.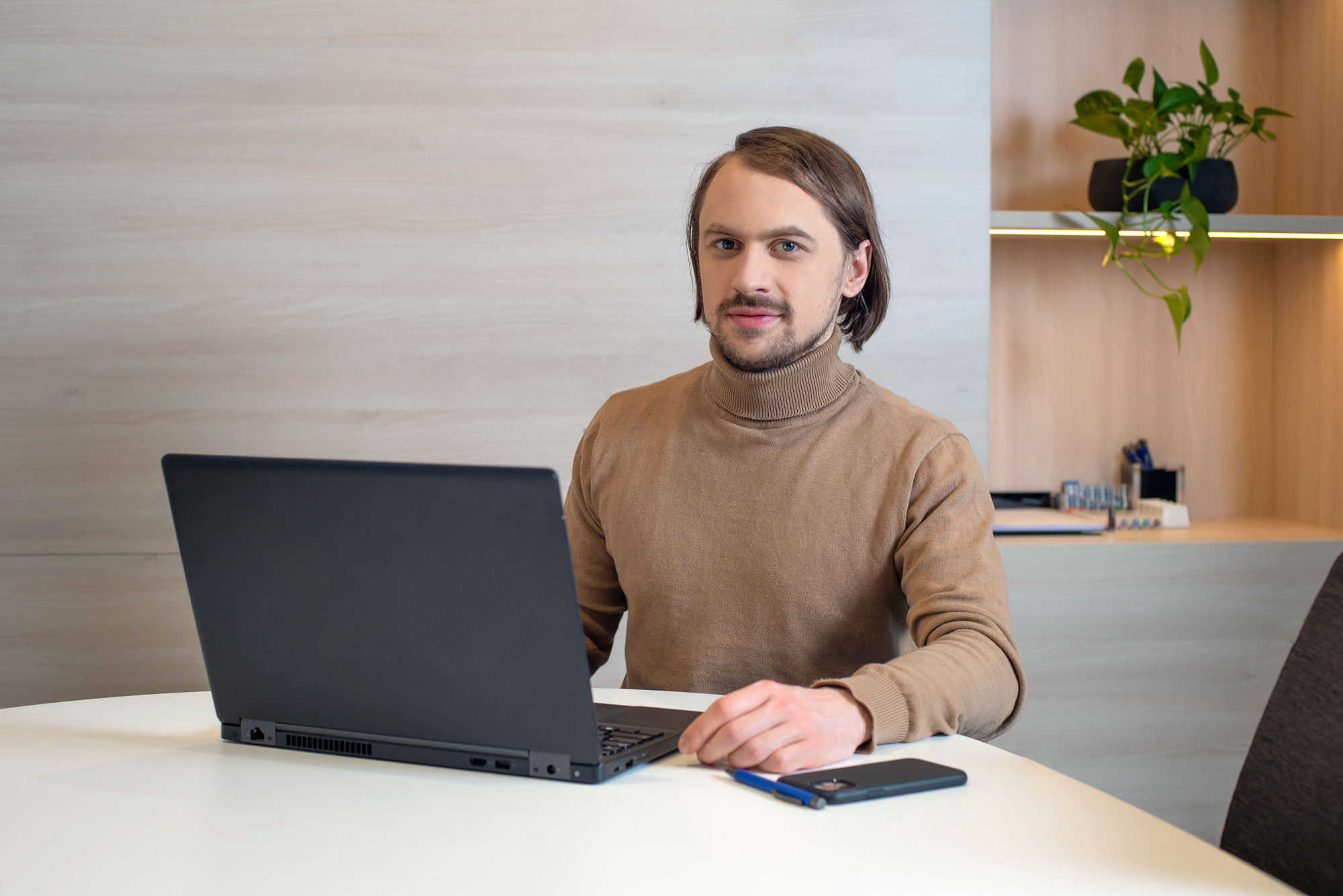 Vladimirs Polakovs is a renowned payments expert and Head of Regional Business Development at ECOMMPAY
The service will also be attractive to retailers and any other customer-oriented business that deals with high-value cheques, such as designer clothing, hi-end electronics, and general aviation.
Transaction costs for card payments consist of three parts. Some money goes to the payment system, that is, VISA/Mastercard. The payment provider also charges a fixed percentage. Finally, the largest sum goes to the bank that issued the card. The bank charges this fee for processing user data, verifying the payment, and using its infrastructure. You do not have to pay for using the infrastructure in open banking. This means it is a good solution for companies and customers with large transactions.
How will the banks make their money, then?
Strictly speaking, there is no clear and obvious benefit for them. Maybe they will take a page from the fintech playbook and make their money with new products. They could offer new kinds of loans, investments, cashback, and other products. They did not exist before, but they are made possible by online banking. Essentially, online banking is almost the same as transfers within the same bank, only on a much larger scale – that is, between all banks using the same system.
Are open banking providers a direct competitor to payment cards or are they targeting different customers?
Open banking will be an alternative to payment cards, but it will not exactly be a direct competitor. I already noted that open banking providers may not be that cheap. Open banking covers the same payments as cards. People who use open banking apps will also use payment cards. It is just a question of convenience. Cards are evolving, too. They move online, they add new services. Both payment cards and online banking are becoming increasingly safer and convenient. They have plenty of functionality which can be customised for each payment scenario.
It is also not entirely clear how open banking could work offline. Cards already have a solid offline infrastructure: there are POS terminals in every store and ATMs on the streets. It is yet to be seen how to build the offline infrastructure for the open banking market.
So we still need to build the infrastructure for open banking payments?
The online infrastructure already exists. This includes SEPA and connecting companies that will provide integration with banks. The market even has some history. There are services like iDeal, Trustly or Sofort, and users are already familiar with similar payment scenarios and interfaces. As far as the user journey is concerned, they do not have to adapt to a new system.
Some time ago, experts said that e-wallets will kill payment cards. This did not happen then, and this will not happen now. Cards are here to stay, just like online banking and alternative payments. They are simply different tools that can be used to solve different tasks. The winners will be the ones who can provide more innovation, ease-of-use and adaptability to changing market conditions. As to payment providers, they need to have a wide range of these tools and include as many processes as possible. The winners will provide the most convenient and self-contained ecosystem.