Now's the time to make the switch to e-commerce and e-payments! Forget hiring developers, obtaining licenses, or changing your website – start taking e-payments through payment link today. Payment link is a fast, safe, and easy payment method. And the good news? ECOMMPAY does the work for you.
Why is now the best time to accept e-payments via payment link?
The migration to eCommerce is speeding up. The growth that began in January in Asia reached Europe by March. According to figures reported by Quantum Metric, online sales have already increased by 52% when compared to the same period last year.
French supermarket chain Carrefour reported a 600% year-on-year increase for vegetable orders in China.
Online sales on Chinese retailer JD Sports grew by 215$ from late January to early February.
Chinese cosmetics company Lin Qingxuan closed 40% of its physical stores, but converted more than 100 beauty consultants into online agents. With the help of WeChat and other digital tools, the company's sales in Wuhan rose by 200%.
The Soundcloud service has seen a 26% weekly increase in parcel shipments in Europe since March 13.
The British food delivery app Deliveroo was one of the first in the country to announce the launch of a "contactless delivery service" on March 13. Their decision paid off – in the UK, the revenues of takeaway services increased by 8.7% in February.
Opening an online store, acquiring the necessary certification to accept online payments, and creating the payment page is time-consuming and often expensive. The optimal solution is to send customers a payment link.
A payment link is a one-time invoice with the order data. It can be sent by email, messenger, or any other convenient method. Clicking on the payment link, the customer sees the invoice for payment. They can enter their card information and confirm the payment. The whole transaction takes a few clicks.
The main advantages of the payment link:
A payment link is easy to set up
Connecting this payment method is effortless. Sending a payment link does not require integration with a payment gateway or an API. There's no need to create a payment page. You don't need to hire developers or spend money on building in-house IT infrastructure.
All you need to do is connect to the ECOMMPAY client interface. Here, you'll be able to create payment links, monitor payment statuses in real-time, analyse incoming revenues, and create financial reports.
Manage your business through a single client interface. Create and send a payment link in two clicks. Keep track of your company's financial performance and predict the growth of your income.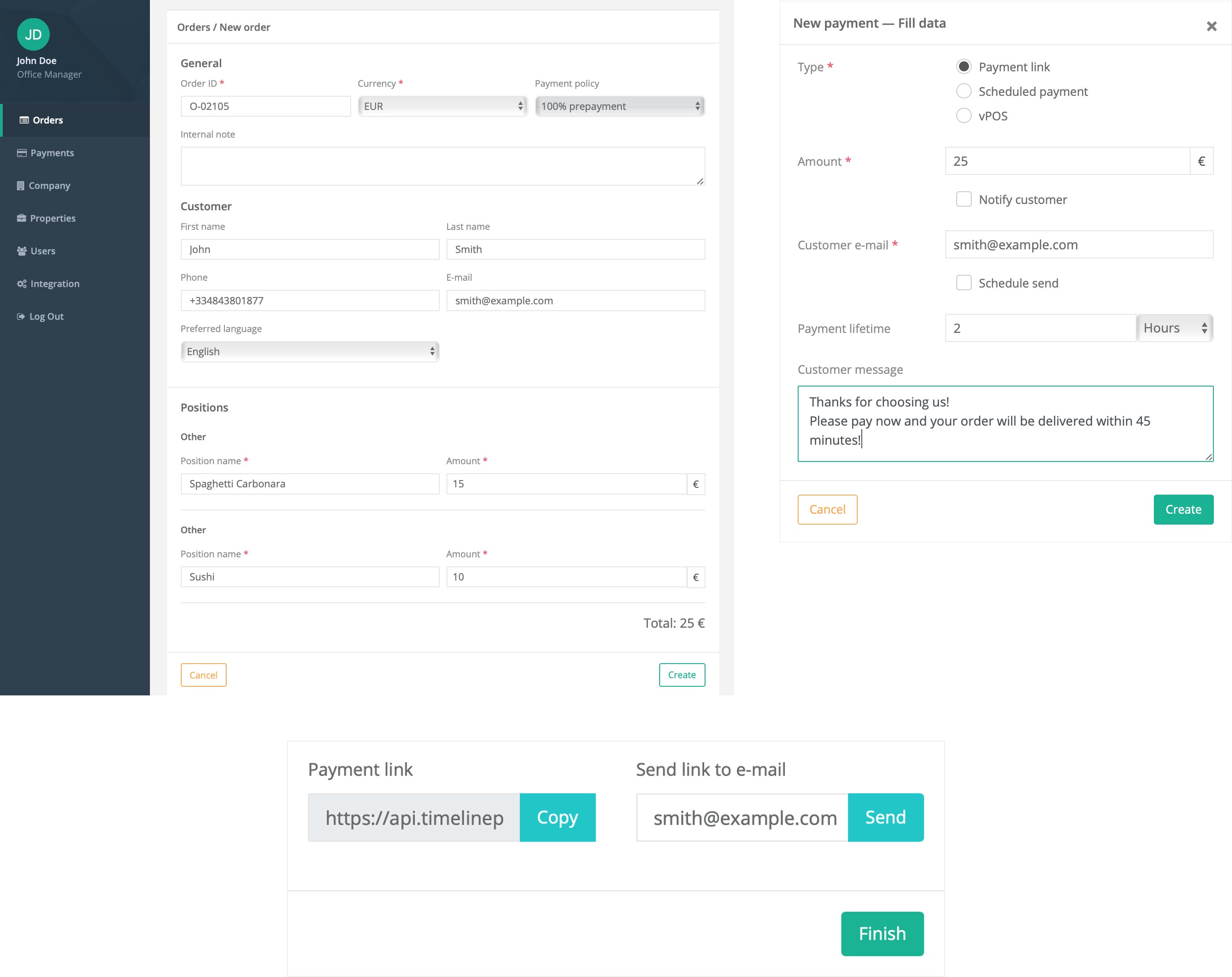 Create a payment link quickly
The Merchant Dashboard has some forms to fill out. Once you've done so, you can create a simple payment link, which can then be copy and pasted to your customer. You can send the link through the interface. It's also possible to create email templates and order templates, as well as set up notifications in case your customer forgets to pay.
After you've generated a payment link, it's possible to view and edit the message template in the email window. You'll be able to change the body of text, add recipients, and even send hidden copies.
Sending the payment link
Payment links are sent from the domain address of the merchant. Your customers will see your company name in the message.
The payment link is active for the time period specified. If the buyer has not paid, you are able to sent the link again. If the link expires, the order is either cancelled or a new link is generated. This depends on your preferences.
Once payment is received, a notification with details of the transaction and its current status is sent to the customer.
Monitor order status and send reminders to your customer to pay for their purchase.
No licensing requirements
Accepting online payments using a payment link does not require additional certificates and licenses. The personal data that the buyer enters when using a payment link is not visible to anyone but them. This information is not stored on the seller's website.
All customer data is encrypted using tokenisation. ECOMMPAY complies to PCI DSS, storing sensitive information securely in the form of tokens. These tokens are indecipherable to anyone outside the ECOMMPAY system.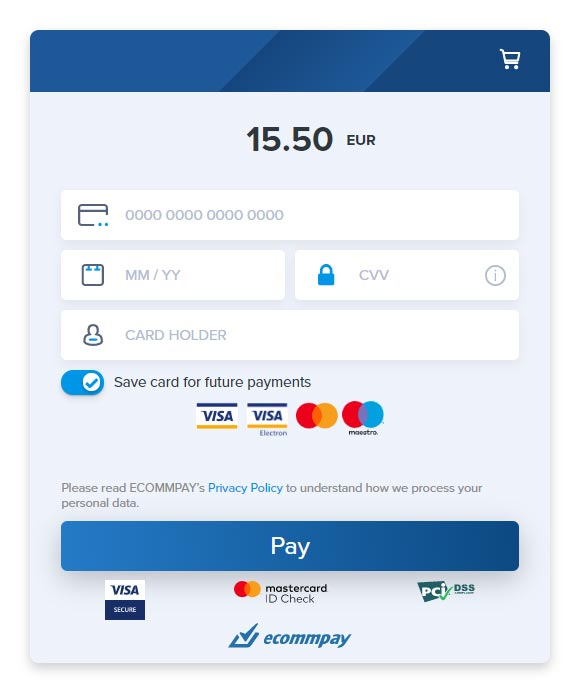 Customers trust the payment link
The payment link can use the default settings or be customised to match your corporate style. You can either select your design settings within your client interface or discuss the options with ECOMMPAY. The design provides an additional layer of trust, helping your customers feel confident in entering their payment details.
A payment link is a quick, easy, and effective way to bring your bricks-n-mortar business online. Start your digital business transformation by beginning to accept payments today! Request a bespoke offer for your business.