Here at ECOMMPAY we understand that providing uninterrupted service is critical for your business. That's why ECOMMPAY has introduced a Status Page — a page that informs users about the availability of various components of our payment system in real-time.
We are proud to provide a stable service that ensures 99.99% uptime, so normally you will see green stripes indicating that all systems are operational. The Status Page displays charts with the 90-day availability of the payment platform broken down into three main components - Payment API and Payment Page, Processing Center and Dashboard.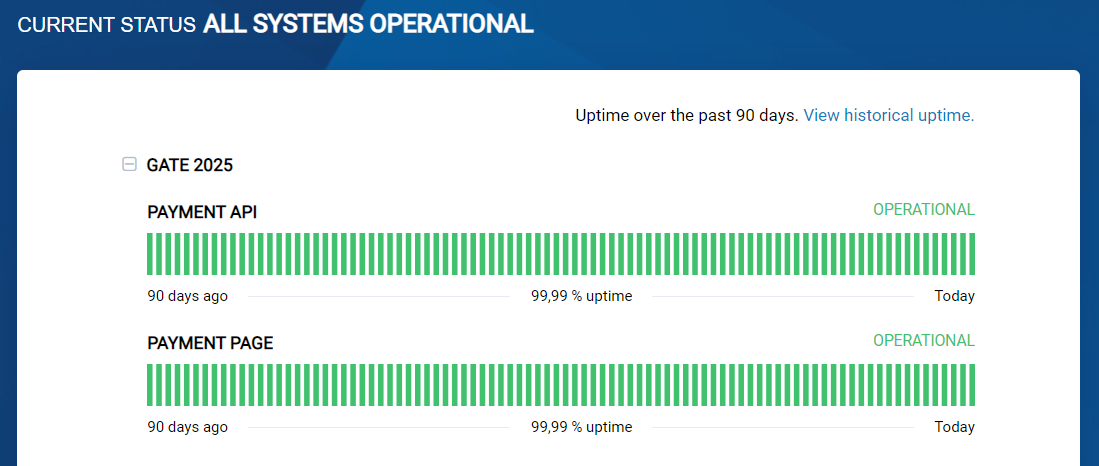 Historical performance is also critical, especially for the infrastructure that powers your payments, which is why we are tracking and providing access to historical accessibility.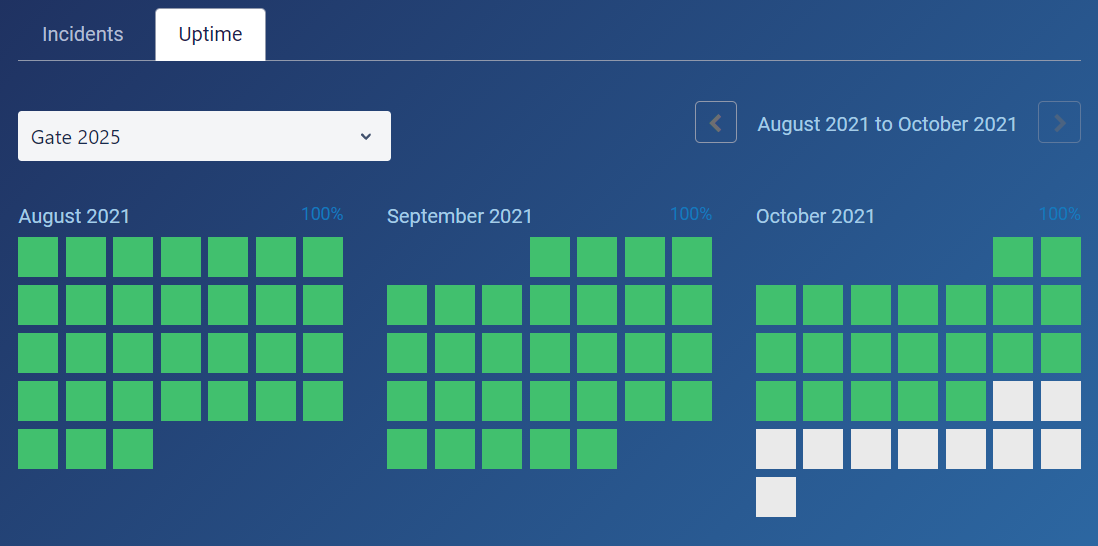 You will also find detailed information about all scheduled maintenance works and reports, as well as any rare short-term incidents that may affect our availability.

If you wish to receive notifications with detailed information prior to scheduled works, make sure to subscribe here. Subscribed users will also be instantly notified of all incidents in case of occurrence.
The Status Page is hosted separately from the main ECOMMPAY infrastructure, ensuring constant availability of the status.ecommpay.com service, which allows us to always stay in touch with you.