In 2018, the travel industry accounted for 10% of global GDP, while the annual increase in investment in tourism hit 35%. In spite of these impressive numbers, experts have begun to note the conspicuous 'lag' of the travel sector in adapting to the modern financial technologies that could make running a travel business significantly. Here's how, from Arthur Gots , Head of Operation and Customer Relation Department at ECOMMPAY.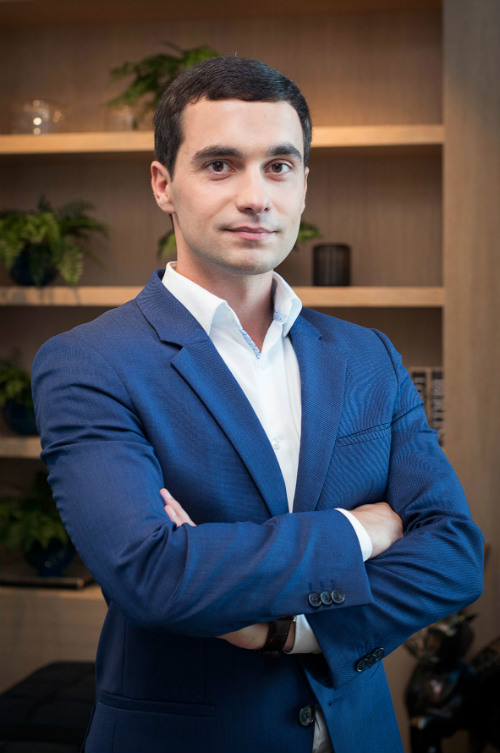 Do you think it's true that tourism is adapting slowly to new payment tools?
I do. New technologies tend to be taken up first by companies dealing with consumer goods, while selling things like tours and flights is a bit more complicated. Nevertheless, the process can still be automated as much as possible, facilitating transactions, doing away with paperwork, and protecting travel companies against scammers.
Why are hotels less receptive to payment innovations that can protect their business?
Not including the big international chains, small hotels are quite unique: developing in their own region and receiving all the necessary services from a nearby local bank, whether it be acquiring or loans for expansion. In the past, these kinds of hotels were largely only concerned with room reservations and making sure every bed was filled on any given night. Payment was taken on a guest's arrival via a POS terminal or in cash. Because their concerns were so singular, incredibly advanced online platforms were developed that allowed guests to micromanage every aspect of their reservation. Now that those kinds of systems are in place, it's time to implement payment tech that's just as useful.
Protecting yourself against 'no-shows'. Or, how do I make sure received payments aren't 'un-received'?
Many hotels adopt a 'no refunds' policy to protect against this kind of issue. It helps protect the business against the financial losses that are incurred when a guest unexpectedly cancels their reservation or fails to turn up at all. A set of clear booking rules for guests and new technologies will also help to reduce risks to the business.
Which new financial technologies might be of interest to modern travel operators?
Staggered payments. When making a particularly costly booking, clients can register their bank cards with the hotel's system and pay in instalments. If an instalment is missed, the system can contact the customer, discover the reason, and terminate or delay the transaction. There's no need to resend a bill, either, the relevant payment information changes automatically.
The next handy tool is a payment link. This is of particularly use to luxury hotels with significant funding, or the business aviation sector. The link allows you to make payments without being on the seller's website. After making their booking, the customer receives a link via email or messenger with an exclusive offer. This link takes them to a list of payment methods and a form where they can enter their payment data completely confidentially. The link can be sent automatically whenever the business chooses, immediately after booking or some time after.
The same technologies are useful for business jets
That's true. You can add payment splitting to that list. Before, I talked about delayed payments, splitting is relevant to the same segment. Let's say a group of people rent a personal jet and want to share the costs in such-and-such a proportion. Payment splitting makes that possible. Each user receives an individual link and the trader is able to see the status of all payments within a particular order. The tech allows the business to be more accommodating in terms of coordinating payment, which is very important in this area.
That would also be handy in restaurants
Larger hotels are already putting together apps that allow customers to book tables and pay bills. So that you don't get bored waiting for the waiter, you can use these apps to make an order in advance and pay immediately. You can likewise split the cheque between several people, each person only paying for their order. Payment splitting tech allows you to collect payment from multiple clients as part of a single order, which makes the accounting process a lot easier at the same time as providing a more efficient service for clients.
Will there ever be an era in the travel industry where everything is totally digitised?
It's inevitable. Consumers and merchants are interested in financial security and in the fastest and most efficient service possible. The fact of the matter is, an unreliable and backward payment service can discredit even an otherwise flawless travel product.
If you have questions about payment solutions and how they can suit your business' purposes, contact Arthur directly at consultations@ecommpay.com!