Imagine you're a hotel manager, and Rammstein is about to play a huge gig in your town. All the hotels are overflowing with tourists, and rooms are going for three times the usual price. You're excited, expecting the best day of the year.
When the huge date comes, however, you suddenly start getting no-shows; some of the guests just don't arrive. When you try to charge them, their payment card data turns out to be wrong.
Another problem might arise, too: you soon start receiving debit claims from their banks, stating that the service was not provided, and you must return the payment. All in all, you lose about EUR 7000 in a single day!


That's a real story that happened to three Accor hotels in Riga, Latvia: Pullman Riga Old Town Hotel, Ibis Riga Centre Hotel, and Mercure Riga Centre. The hotel chain faced three serious problems: no-shows, chargebacks, and different preferences in guests' payment methods.
International payment provider ECOMMPAY devised a simple payment solution to all these problems. Let's see how it works. But first, we'll take a closer look at the problems.
Typical hotel industry problems
No-shows
Not all guests who book a room actually show up. These no-shows mean lost revenue if the guest does not cancel or cancels late; the room still remains booked and cannot be given to another guest.


Chargebacks
The hotel reservation tools still aren't perfect with payment card authentication. This means that guests can state they have been charged without their consent and demand refunds.
Here are some examples.
1 - The customer stays at the hotel and pays by card after leaving, only to open a dispute and demand a chargeback. The customer may also use their card to pay for additional services such as spa treatments. After the payment, they again open a dispute with their card issuer, claiming they did not authorise them.

2 - The guest paid for the booking beforehand, but decided to cancel the booking last minute and initiated a chargeback. As a result, a hotel loses money as the room remains empty.


Different communication preferences
Guests from around the world prefer different payment and communication methods. Some people prefer messengers, while others communicate via email. Hotels want to satisfy all their requests, which takes time and resources.
A simple solution: a payment link
How does it work for hotels?
What is a payment link and how it works
The payment link is an invoice generated for each and every customer. It can be sent via email, messenger, or any other communication channel. When a client clicks on it, they access an invoice, enter their payment details, and confirm the transaction. The whole process takes only a few clicks.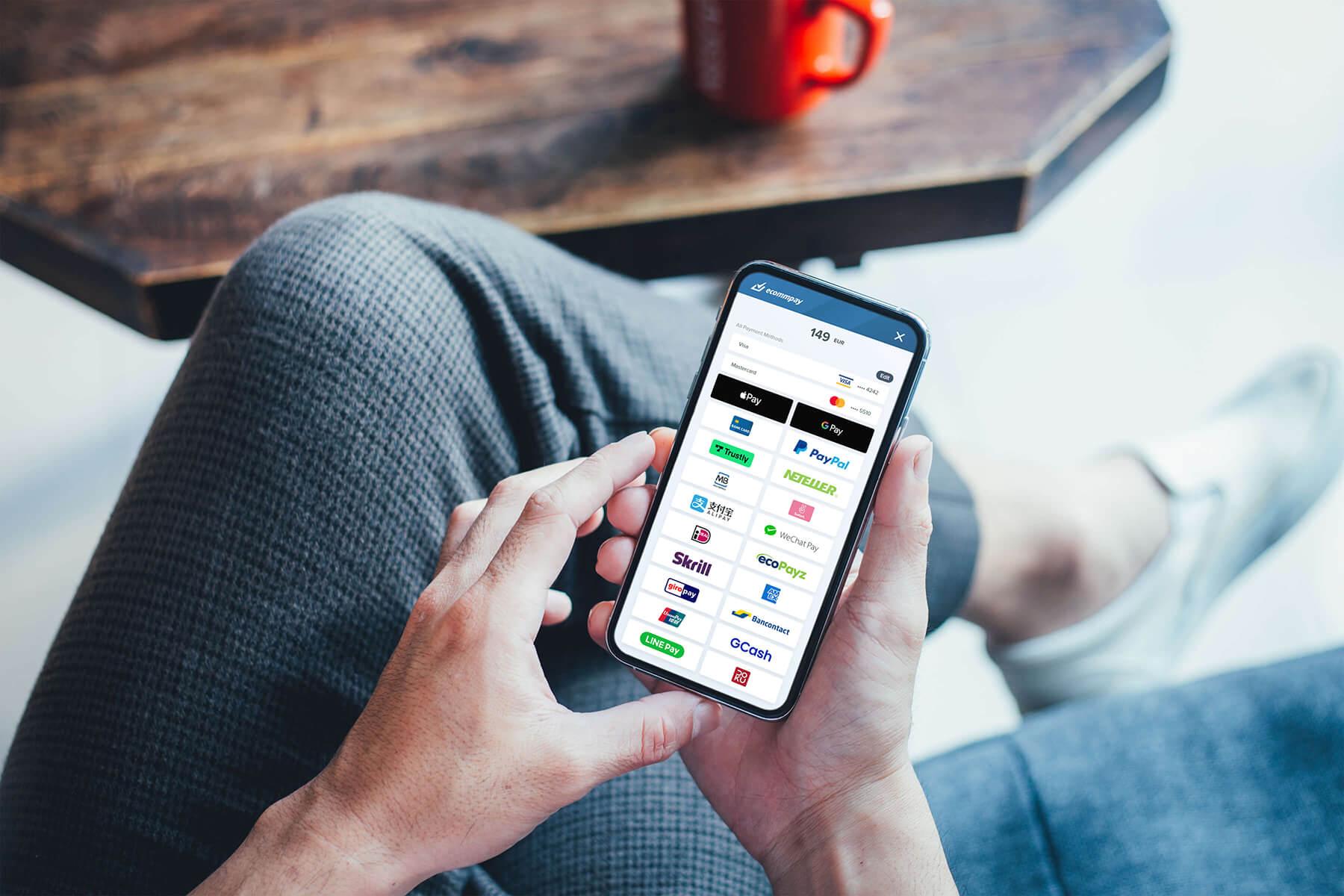 Payment link allows to accept payments seamlessly and securely.
Learn more
The main features of a payment link:
one-time and customer-specific: it is only generated for a single transaction;
easy to share: the link itself contains no sensitive data, so it can be sent over email, messaging apps or any other way the guest prefers;
secure: the customer confirms the order using the 3DS technology, which requires the user to enter an individual code to complete the payment.
How does it work for guests?
Customers trust payment links
In essence, payment links are simplified invoices, and guests see them as such. The customer does not have to enter the hotel bank account and payment amount; it has already been filled out for them. The customer just has to open the link, enter their payment data, and click "Pay".
If they make a mistake, they won't be charged the wrong amount or send the money to a different account. They will just receive a message that the payment has been unsuccessful, so they can try again.
Once they complete the payment, they receive a confirmation which they can keep for their own reference.


Easy to set up and manage
Setting up a payment link is extremely easy for businesses. There is no need to integrate it with the provider's payment gateway through an API. Moreover, there are no web pages to design; no extra IT infrastructure and staff members are required.
General Manager of the three Accor Riga hotels: Pullman Riga Old Town Hotel, Ibis Riga Centre Hotel and Mercure Riga Centre, Valdis Vanadziņš shares his experience:
The entire setup process was super easy, and people at ECOMMPAY were always very supportive whenever we had any questions or requests.
All you have to do is to log in to your ECOMMPAY client interface profile where all the payment links are generated, analysed and monitored.
Solving problems: cuts down on chargebacks and no-shows
Finally, we come back to where we started: chargebacks.
The payment link uses 3DS technology, which has been specifically designed to reduce chargebacks. It verifies the user identity several times to make sure it is really them. As a result, fraudulent users cannot claim they did not make the payment. This significantly reduces, if not eliminates, the risk of fraudulent chargebacks.
A solution to the no-shows problem
A payment link is always sent out in advance, before a guest checks in. The link has an expiry date. If the client does not pay before the deadline, they receive a reminder. If the payment is still not received, the hotel has time to cancel the booking and make the room available for new guests.
Valdis Vanadziņš, General Manager of the three Accor Riga hotels, notes:
These are painful problems, and the hoteliers don't like to talk about them or put them in their annual budgets. Nevertheless, it creates major losses by the end of the year, and we should act on that.
We will be happy to show you how a payment link can make your payments simpler, faster, and safer. Get in touch with ECOMMPAY to find out more.