Yandex.Taxi's partnership with ECOMMPAY has enabled it to offer its ridesharing services across 9 countries in Europe, and the CIS. What challenges were faced in doing this? How long does it take to expand a transportation business into a completely new country?
Read in this case study:
Yandex.Taxi mobility industry leaders and innovators
Finding the right payment partner for global expansion
Card payment trends to watch in 2021
Yandex.Taxi Nation Case Studies
What Can We Learn from Yandex.Taxi?



Yandex.Taxi Mobility Industry Leaders and Innovators
Yandex is a Russian multinational and one of the largest IT companies in all of Europe and Asia.
The company currently offers more than 70 different services worldwide, one of which is Yandex.Taxi, a mobile application providing ride-sharing services.Available in more than 1,000 cities across the globe, including 300 large cities in Europe, Central Asia, the Caucasus, and Africa. In 2020, it is estimated that 700,000 drivers use the network.
The ride-sharing service is known as Yandex.Taxi in a dozen or so countries (Russia, Belarus, Moldova, Armenia, Georgia, Kyrgyzstan, Kazakhstan, Uzbekistan, Latvia, Estonia, Lithuania, and Serbia), and also as the brand Yango in Israel, Ivory Coast, Ghana, and Romania.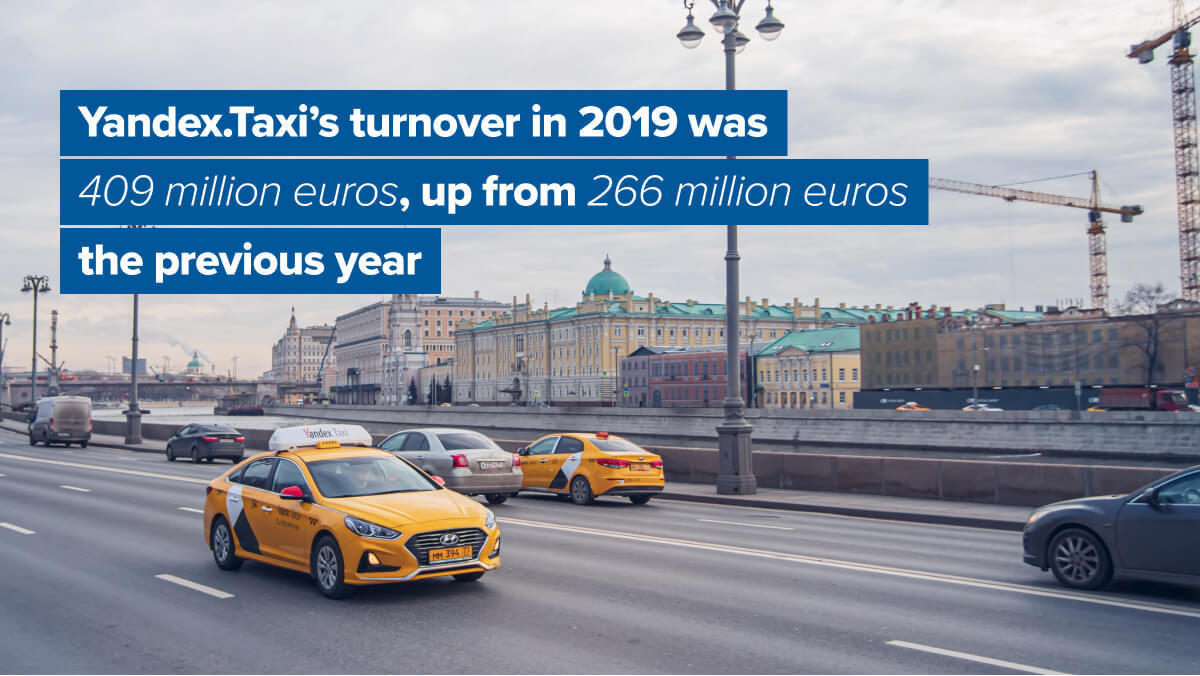 Finding the Right Payment Partner for Global Expansion
Back in 2018, the company wanted to expand its business and enter a number of new countries in different regions. The ride sharing company is highly experienced in business expansion and recognised that finding the appropriate payment solution model is a vitally important part of that process.
The mobility industry leader needed a full range of services, including the technological capabilities to accept mobile payments as well as the necessary legal support for expanding globally. In order to successfully expand into these new markets, Yandex.Taxi needed a payment solution that would allow it to easily begin operations in new countries and markets around the world in as short a period as possible.
Working together ECOMMPAY and Yandex.Taxi developed a payment solution that enabled Yandex.Taxi and Yango App users to pay electronically for their ride-sharing services.
The flexibility of the payment mode means that the Yandex brands can easily begin operations in new countries and markets around the world in less than two weeks. Cashless payments are available in minutes to users of Yandex's mobile apps.
What Were the Global Objectives of Yandex.Taxi and ECOMMPAY?
Yandex.Taxi wished to establish its online ride-sharing service in several markets including Europe, Asia, and the CIS. In order to do this, the company needed an adaptable and convenient system for accepting payments from customers in nine countries.
With these objectives in mind, ECOMMPAY identified the need to develop a unified payment solution that could be rapidly integrated into the Yandex.Taxi mobile app. This required users being able to both order ride-sharing services and pay for them electronically.
Using ECOMMPAY's payment infrastructure, Yandex.Taxi operates in Moldova, Estonia, Lithuania, Latvia, Serbia, Kyrgyzstan, Belarus, and Georgia, as well as in other countries under its Yango brand.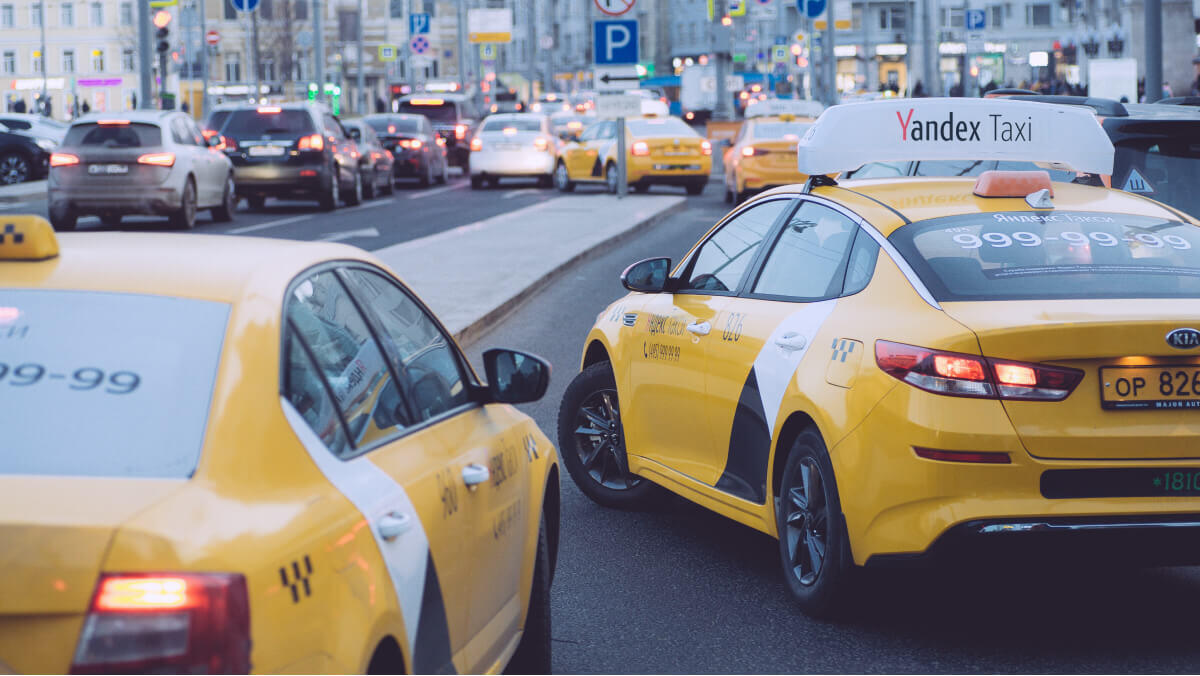 What Challenges Did ECOMMPAY and Yandex.Taxi Face?
It was essential that Yandex.Taxi could offer a uniform branded product across all of its multiple markets. This was not straightforward considering the very different legal requirements, numerous currencies, and varying customer habits across many countries.


The Solution for Successful Global Expansion
ECOMMPAY successfully developed a unified payment solution that was completely compliant and integrated with the company's existing payment model. This solution was and is available regardless of location and has been successful in both increasing user confidence as well as maintaining the strong brand identity of Yandex.Taxi and Yango.


Adoption of payments through the app
Customers in new markets are encouraged to link their debit or credit card to the Yandex.Taxi App. By doing this, trips are paid automatically through this application.
The process of expanding into a new country requires many things such as compliance checks, legal requirements to be satisfied, and, of course, technical integration.


Expansion in only 2 weeks
The successful partnership between ECOMMPAY and Yandex.Taxi has made it possible for Yandex to expand into completely new markets in up to just two weeks.


Increasing Customer Brand Loyalty
Once a customer's bank card details are registered with the mobile application that customer can use the ride-hailing service in all of Yandex.Taxi's territories. So, for example, a customer in Latvia can visit neighbouring Lithuania and use the same branded taxi service there without any additional details being given, without any complications, and minus any additional fees.


One app for multiple countries
The same applies if that customer was to visit another territory such as Serbia, where the local currency is different. Again, the payment is immediately processed in the local currency and without any commission fees.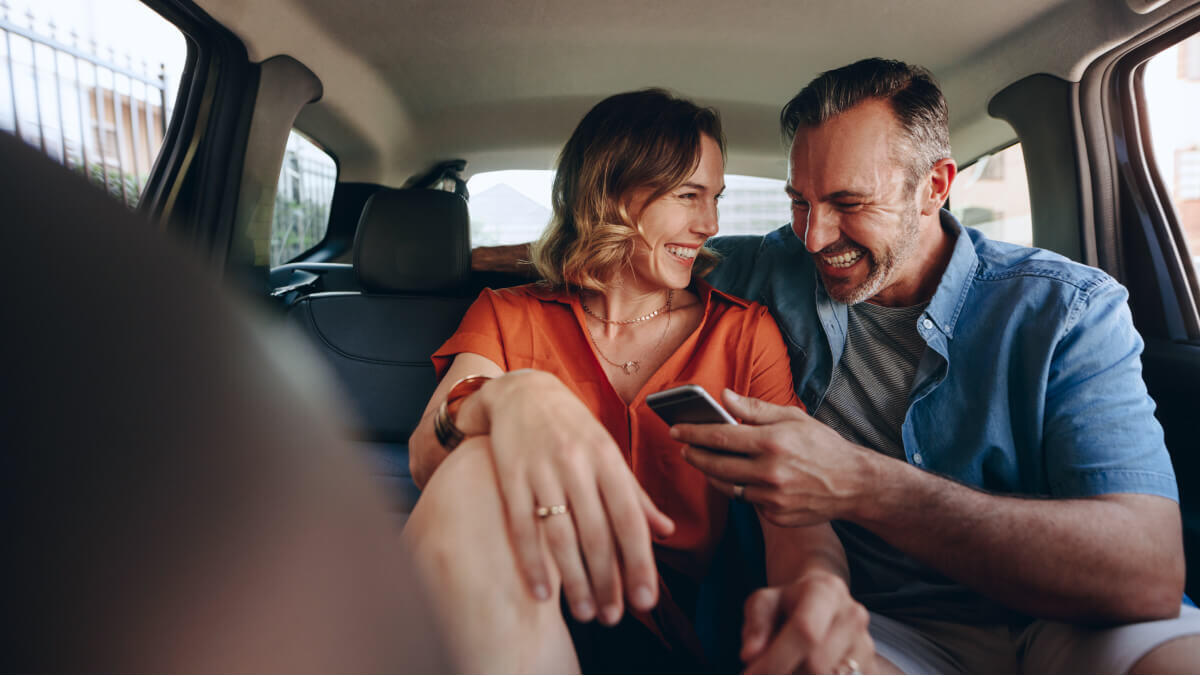 Card payment trends to watch in 2021
Card Payment Popularity
Disparities remain between the popularity of card versus cash across the territories Yandex operates within. The reasons for this are many including cultural differences, trust in banks (particularly in countries which suffered in the Russian banking crisis), and the proliferation of mobile technology.
Regardless of the linked card's currency, conversion to the local currency of the country in which the customer is placing an order is processed automatically and at the true current issuing bank rates.


Visa Versus Mastercard
The popularity of Visa versus Mastercard differs from country to country very much determined by the reach of the world's two biggest multinational financial services in different regions of the world. The Yandex.Taxi app allows users to link their Visa or Mastercard for easy payment in any country the app covers.


Card Payments = More Frequent Use
Statistically, ride-sharing customers who pay by card use the service more frequently than those who pay with cash, as we will see in the individual country case studies below.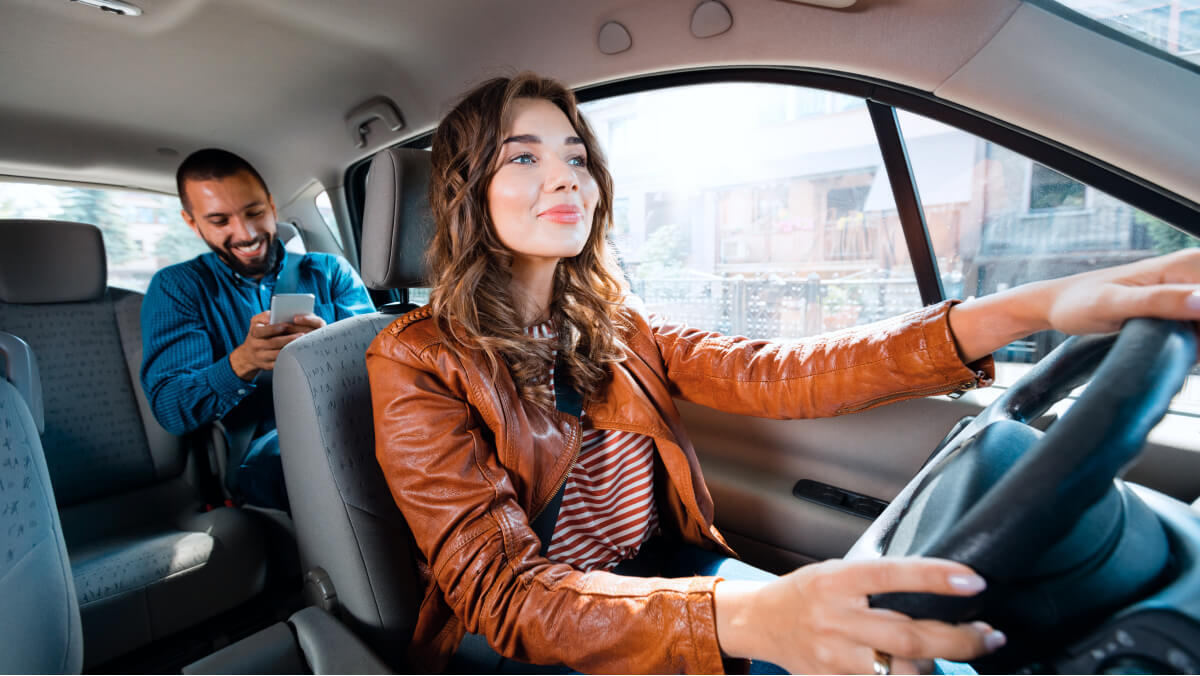 Yandex.Taxi Nation Case Studies
What are the country specific payment trends that can be learnt from Yandex.Taxi and how can these be applied to your own ventures? Below we look at seven individual cases where the mobility app operates and assess the landscape there.


The Baltic States and the Nordic Countries
Estonia
Estonia is often referred to as the world's first 'enation'. Using a widely used electronic ID card, the majority of Estonians can use their ID cards, for example, to vote online and sign contracts remotely. It is no surprise therefore to discover that Estonians make more cashless payments for Yandex's services than any other country it operates in, with 70% payments made by card.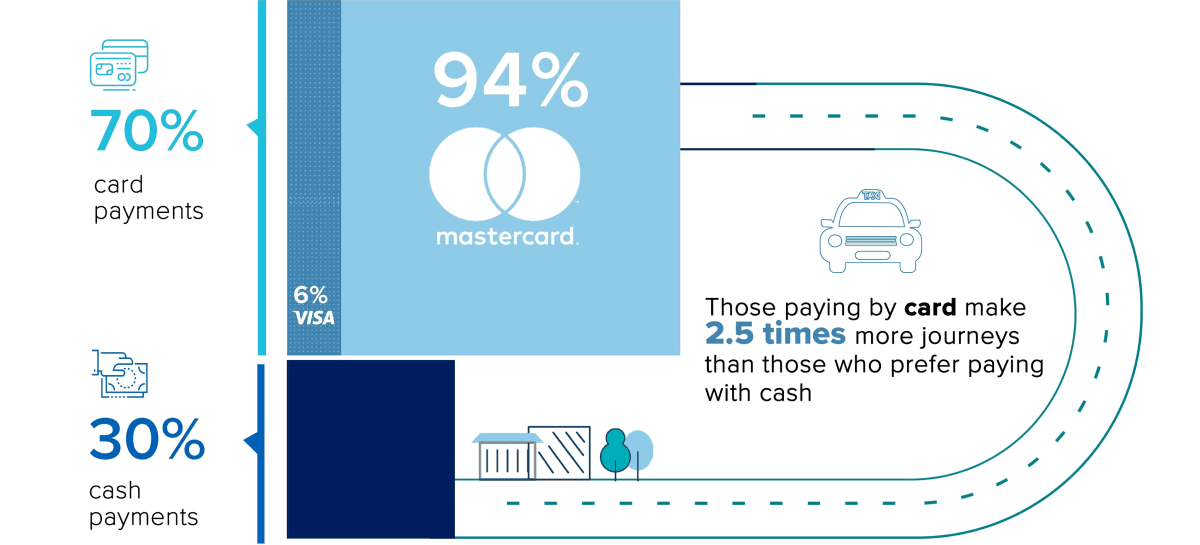 Mastercard is overwhelmingly the debit and credit card of choice with 94% of customers using their services. Indeed, Mastercard is more popular in Estonia than in any other country Yandex taxis services are available in. Those paying by card make on average 2.5 more journeys than those preferring to use cash.


Latvia
In neighbouring Latvia card payments are increasingly popular, accounting for 58% of all Yandex.Taxi app payments. Just like in Estonia, Mastercard is more prevalent here with a 78% market share. And, on average, 1.7 more journeys are made by those using cards than those paying in cash.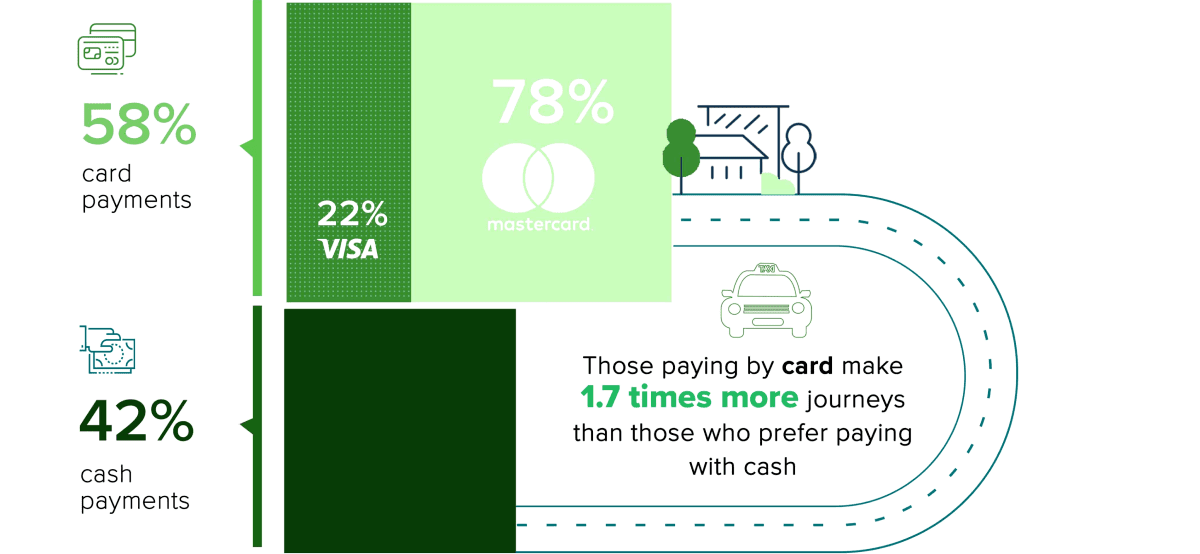 Lithuania
Travelling further south to the third of the Baltic states we see that the trends for card usage continue to reverse with 39% of users making card payments and the majority still preferring cash. Those paying with cards still make more trips than those who favour cash but, we see that the frequency of them making more journeys while high at 85%, is significantly lower than in Lithuania's Baltic neighbours. One thing that Lithuania does have in common with the other Baltic states is that Mastercard is more widely used than Visa.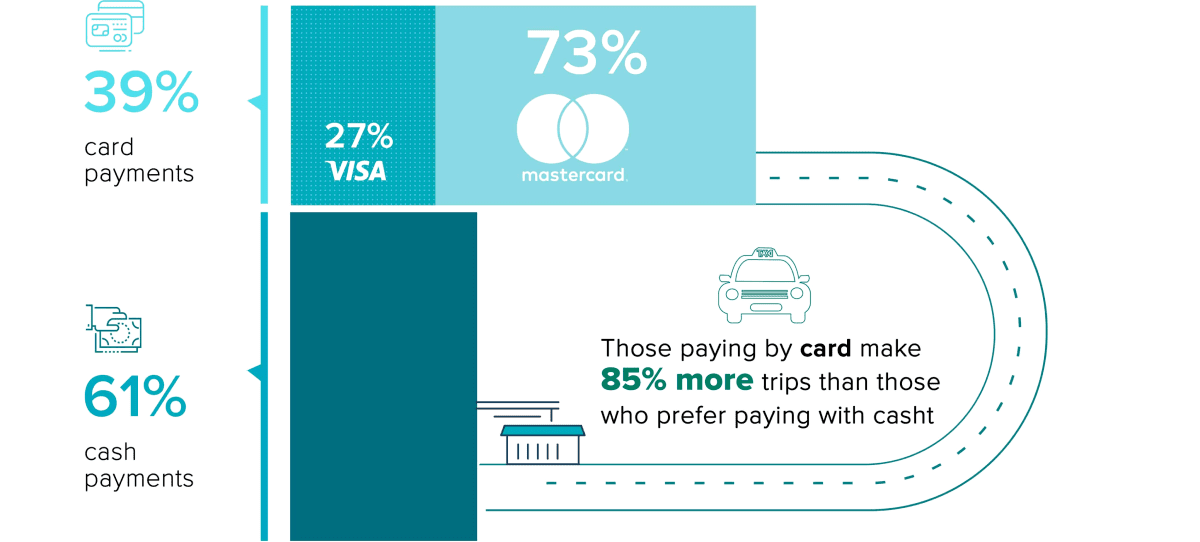 Central Asia
Kyrgyzstan
Visa card payments are most popular in the Central Asian republic of Kyrgyzstan. At present, residents of Kyrgyzstan are even less likely to go cashless, but the popularity of card payments is rapidly increasing and this payment method will see higher usage in the months and years to come. Those paying by card in Kyrgyzstan make on average 48% more journeys than those individuals who use cash.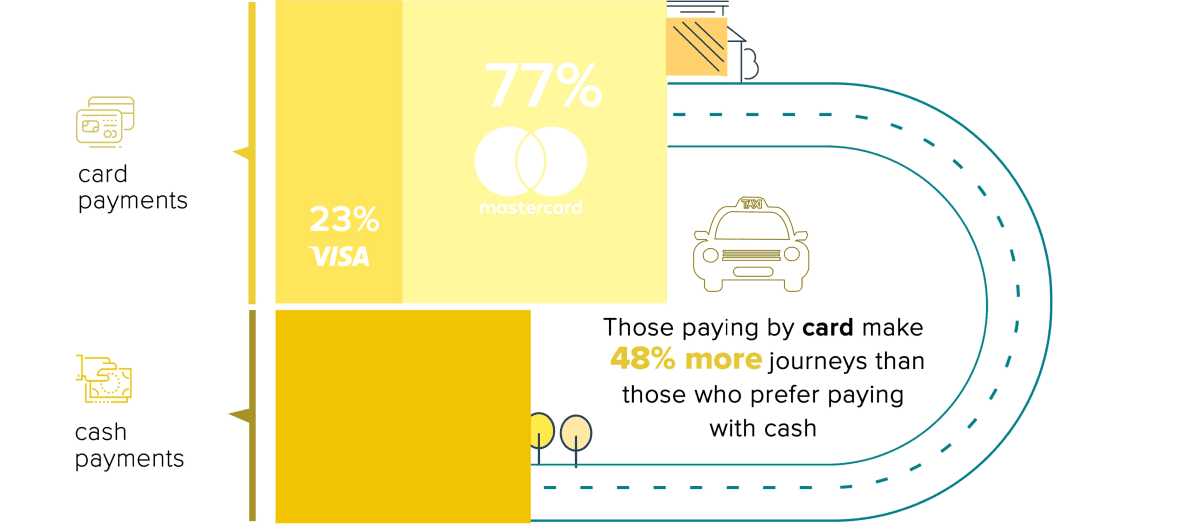 Southeast Europe
Moldova
Only 11% of Moldovans pay for their ride-shares by card, making them the most bankcardaverse of the countries using the Yandex taxi brands. Mastercard is slightly more popular here than Visa (52% and 48% market share respectively). Interestingly, those paying for their ride-sharing services here with bank cards make significantly more repeat trips than those who prefer cash, with 1.7 times more journeys. With some of the fastest internet speeds in Europe, excellent connectivity, and a fast-expanding middle class, the use of the Yandex.Taxi App is expected to grow significantly along with greater usage of card payments.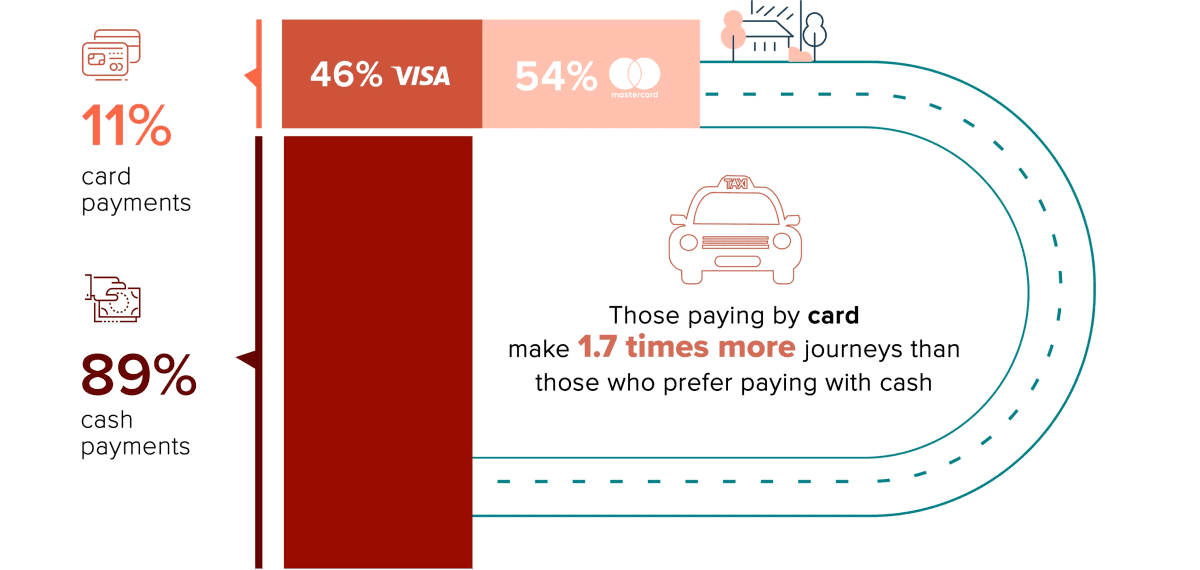 Serbia
Serbia remains outside of the EU but this country of 7 million is a big market increasingly coveted by multinational companies. Cash remains king in this proud Balkan nation (it accounts for 87% of payments). Visa and Mastercard share an equal share of the cake here while those paying by card statistically make 58% more journeys than those who prefer paying with cash.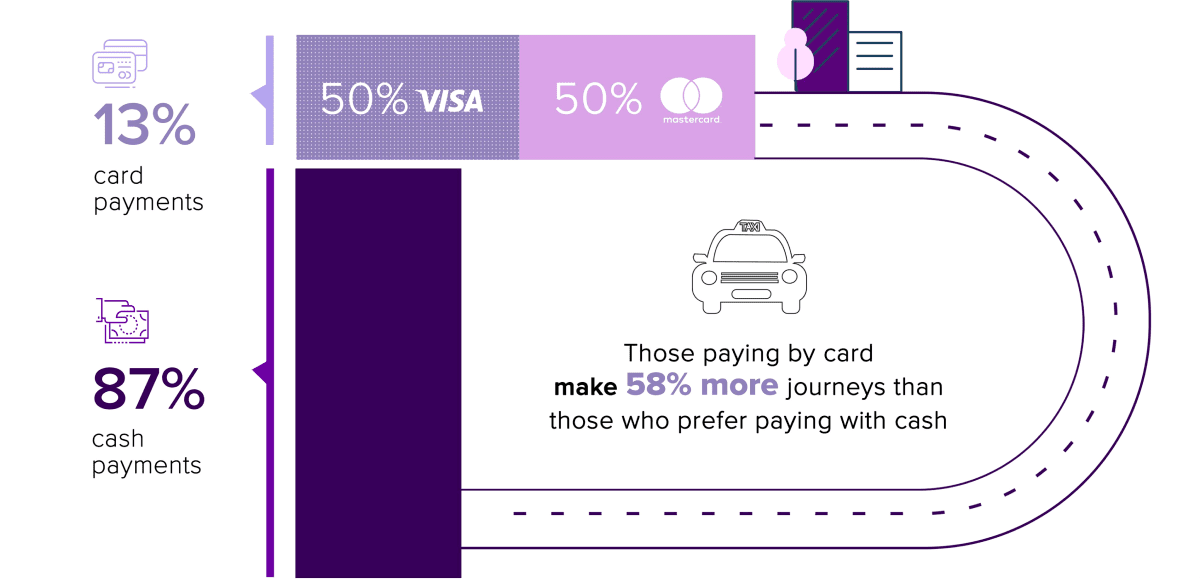 The Caucasus
Georgia
Georgia is a forward-thinking country with great ambitions to join the European Union. Many international freelancers are now choosing the country as a place to live. While cash payments remain more popular here with a 72% share, card payments become more popular month on month. And those who do use Visa or Mastercard to pay for Yandex.Taxi's services make 1.5 more journeys on average than those paying with cash. Mastercard has an almost two-thirds market share in this mountainous nation.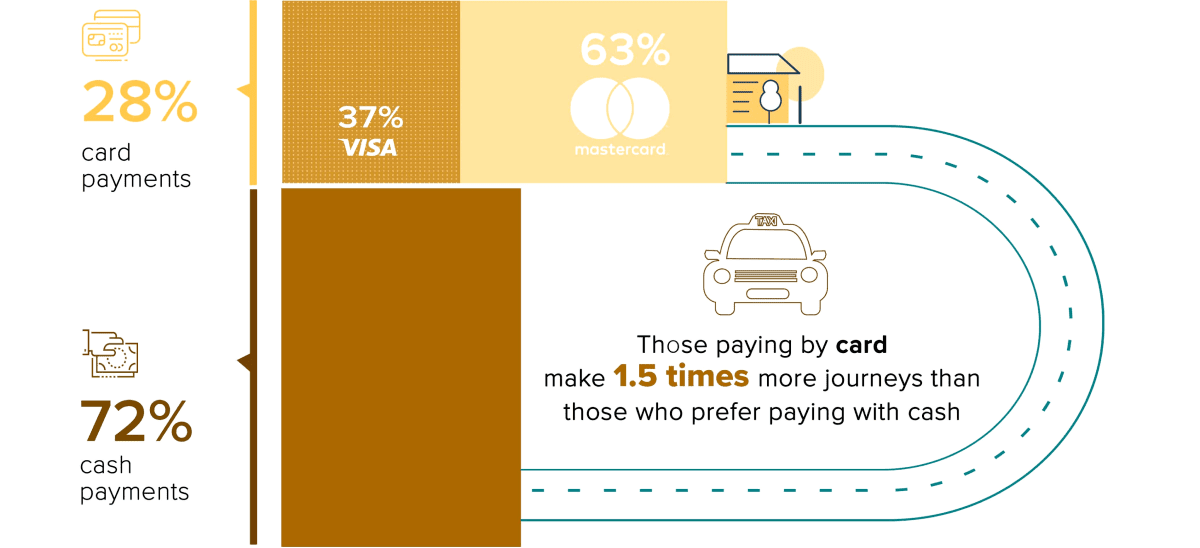 What Can We Learn from Yandex.Taxi?
Yandex.Taxi has been able to successfully expand its ride-sharing services across the globe, with the service now available in more than 300 major cities worldwide. The company's turnover almost doubled from 19 billion euro in 2018 to 37 billion in 2019. Finding the appropriate payment solution model has been key to that expansion.
Working together with ECOMMPAY, a payment solution was created that has enabled Yandex.Taxi users to pay electronically for their ride-sharing services. Despite very different legal requirements from country to country, numerous currencies, and varying customer habits, the unified payment solution has been so adaptable that Yandex has easily been able to begin operations in new countries within two weeks.
It is apparent that ride-sharing customers who pay by card use the service more frequently than those who pay with cash, with customers in Estonia, for example, averaging 2.5 more journeys than those preferring to use cash.
The likelihood of Yandex.Taxi customers using cards over cash varies greatly from country to country, with Estonians most likely to use cards (70%), compared to just 11% of Moldovans. The preferred use of Visa or Mastercard also varies greatly from country to country.
Thanks to ECOMMPAY successfully developing a unified payment solution that was completely compliant and integrated with the existing Yandex.Taxi payment model, Yandex. Taxi continues to enjoy a successful expansion into more and more new markets and to build a large brand-loyal base of customers all over the world.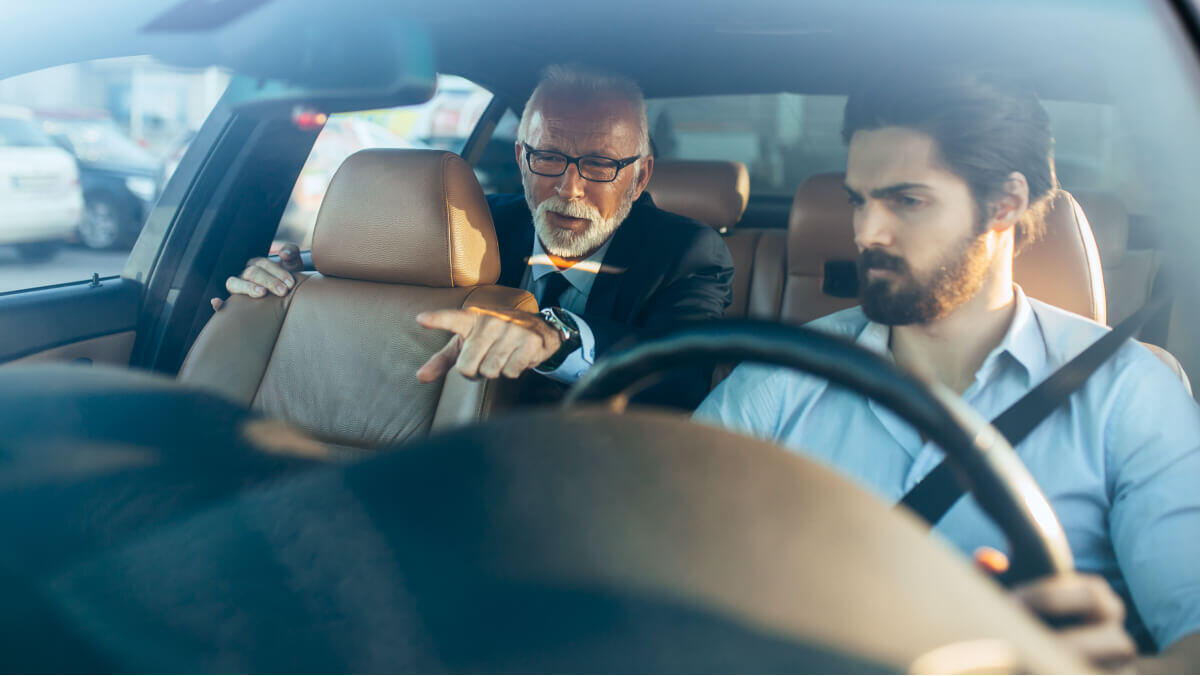 Grow with Us
The road to new markets doesn't have to be rough.
Expanding into new markets seamlessly is difficult, it's no secret. But with the right payment provider solution, scaling up can be simple.
ECOMMPAY is an international payment service provider and direct bank card acquirer. We partner with e-Commerce clients worldwide to engineer bespoke payment solutions, tailored with every unique use-case in mind.
Our payment gateway technology facilitates a seamless omnichannel integration combining:
We are headquartered in London and have six offices globally, with over 700+ payment experts ready to engineer and implement your optimal payment solution. With all this available to you, we're ready to make your expansion strategy a reality, no matter how ambitious.