Russiantrains™ (part of Firebird Tours) has organised travel with Russian Railways since 1998, launching their online reservation platform in 2007, with subsidiaries Rail.Ninja and Russiantraintickets.com selling tickets to thousands of passengers from 100+ countries worldwide. The company's collaboration with ECOMMPAY began in 2017, when Firebird Tours began exploring methods to cut out the payment page redirect by integrating through API integration.
To assist the client in providing a seamless checkout experience, ECOMMPAY was able to offer:
Technical consultation: Companies wishing to capture sensitive customer data must become PCI DSS compliant. Working closely with ECOMMPAY's Head of Information Security, the subsidiary projects of Firebird Tours (Rail.Ninja and Russiantraintickets.com) underwent a technical consultation on how to build, maintain, and monitor a secure network, as well as on how to protect cardholder data. Offering advice on the mandatory components of this certification, including vulnerability management programs, access control measures, and network testing, ECOMMPAY assisted Rail.Ninja and Russiantraintickets.com in improving security standards to obtain PCI DSS certification.


API integration and scalability: Becoming PCI DSS compliant, Rail.Ninja and Russiantraintickets.com were able to cut out the redirect, which increases conversion by ensuring a seamless transaction process. In addition to the improved conversion and retention rates resulting from API integration, the partnership with ECOMMPAY increased payment acceptance for Firebird Tours by 35% in 2018, with the highest traffic volume originating from the United States, the European Union, and Latin America.


Targeted risk management: Technologies such as the proprietary FraudStop system and its customisable filters ensure that fraudulent activity is kept to a minimum. ECOMMPAY's experienced risk analysts have not only configured FraudStop's settings to automatically detect potentially fraudulent transactions, but also offer manual monitoring to ensure a comprehensive coverage.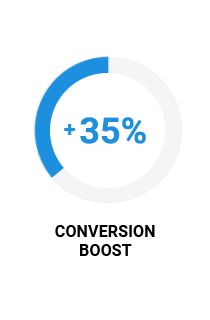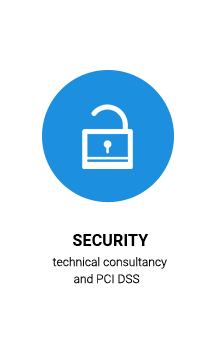 Andrey Belyaev, Head of Payment Systems & Fraud at Firebird Tours, had the following to say about ECOMMPAY's contribution to the company's ongoing success:
«ECOMMPAY immediately demonstrated an individual approach, taking into account each of our requirements and customising their products accordingly. We have combined our anti-fraud experience with knowledge from our colleagues at ECOMMPAY and the outcome of this synergy demonstrated an excellent result.

FraudStop has been particularly effective, saving us significant sums annually and safeguarding our reputation. We're also very happy with the response rate of our client manager, who is ready to offer tailored recommendations whenever requested, not only during working hours. The manager also helps to quickly solve a wide range of tasks that are hidden to the client but help us to be more efficient.

Recognising the positive impact ECOMMPAY has had on the conversion rate and revenues of our subsidiary projects, Russiantraintickets.com and Rail.Ninja, we decided to not only move our main project, Russiantrains™, to their payment gateway, but also intend to integrate our other travel projects in the near future.»