For businesses, payment links represent easy tailored billing in a few clicks. For customers, they mean quick, safe payments, from any device, at any time.

In order to achieve the smoothest payment process possible for its Impera.one website, which offers luxurious apartments and villas in Montenegro, Thailand and other parts of the world, Impera Business Group LLP entrusted ECOMMPAY with the task of developing and implementing a payment solution that maximised satisfaction among Impera's refined and discerning client base.
How (and How Not) to Guarantee Bookings
If you're running a luxury hotel, you're dealing with high incomes and even higher expectations. Your guests will expect a particular standard of service, which you strive to meet from the moment they step through the door, to the moment they leave.

Once you've created an individualised offer for your customers, you'll need to take their card details to guarantee the booking. There are two ways to go about doing this:
Slow and difficult: – a paper form, filled in, scanned and attached to an email.

Fast and safe – billing by payment link.
So, what do these two methods look like in comparison, from the point of view of the guest and the merchant?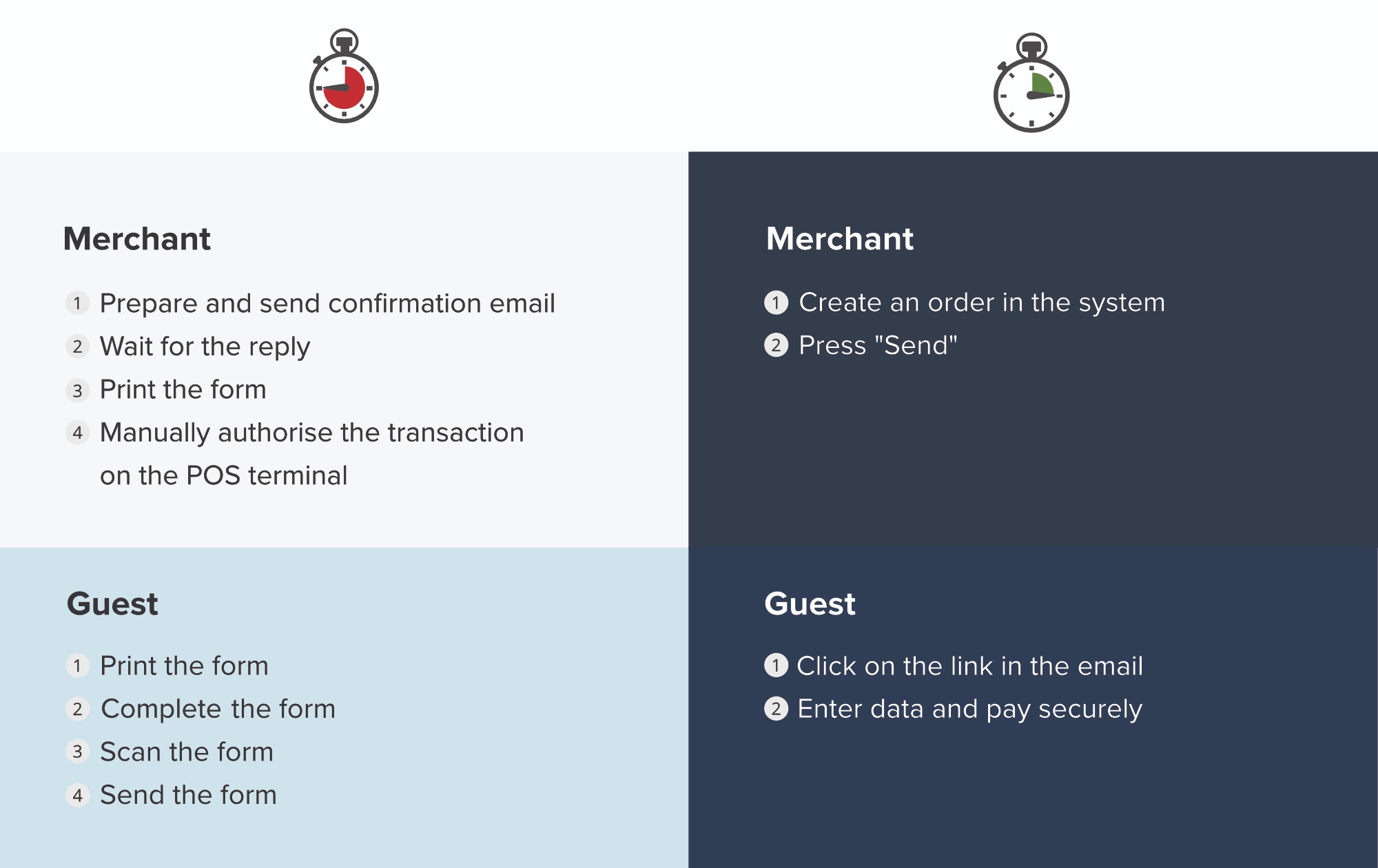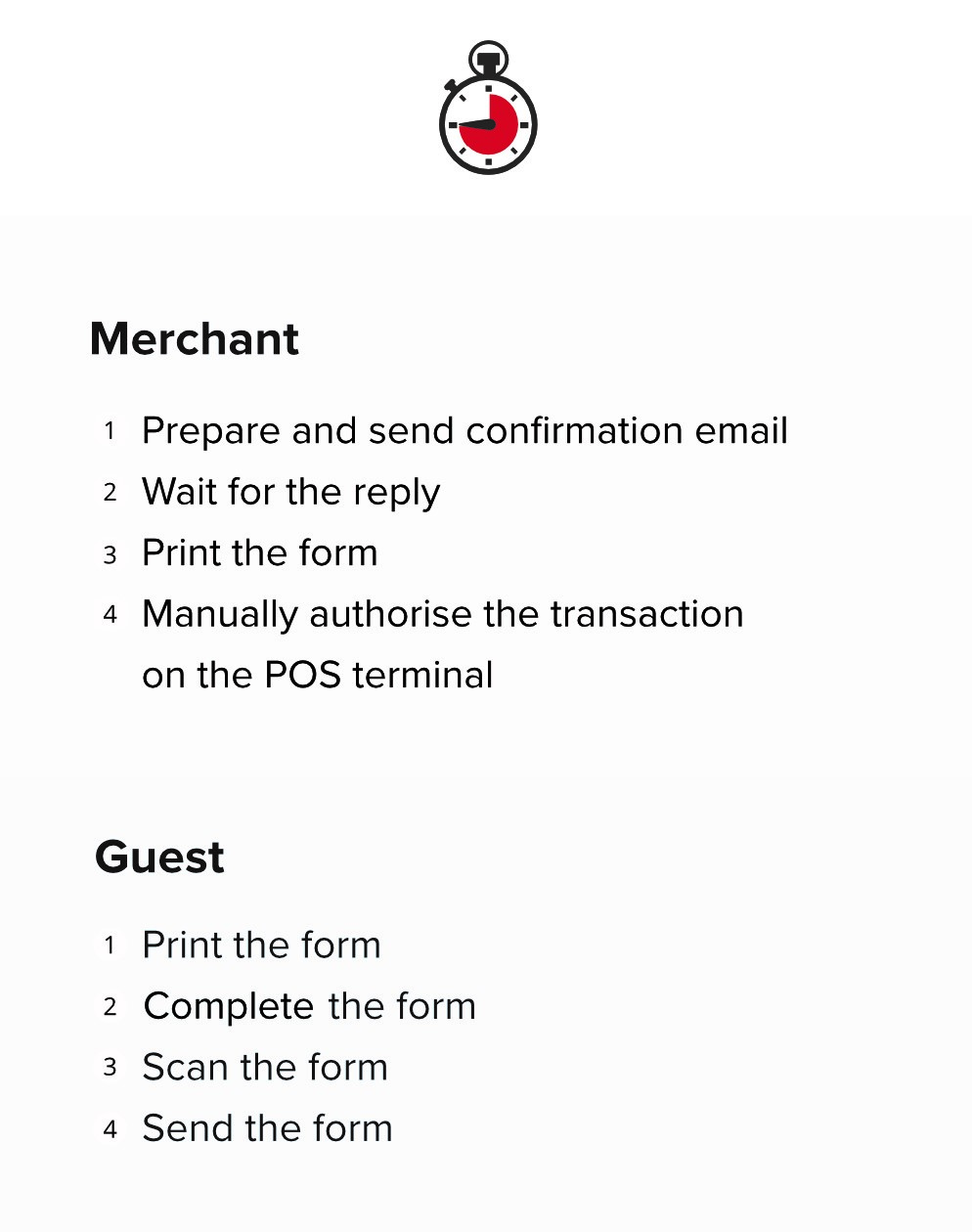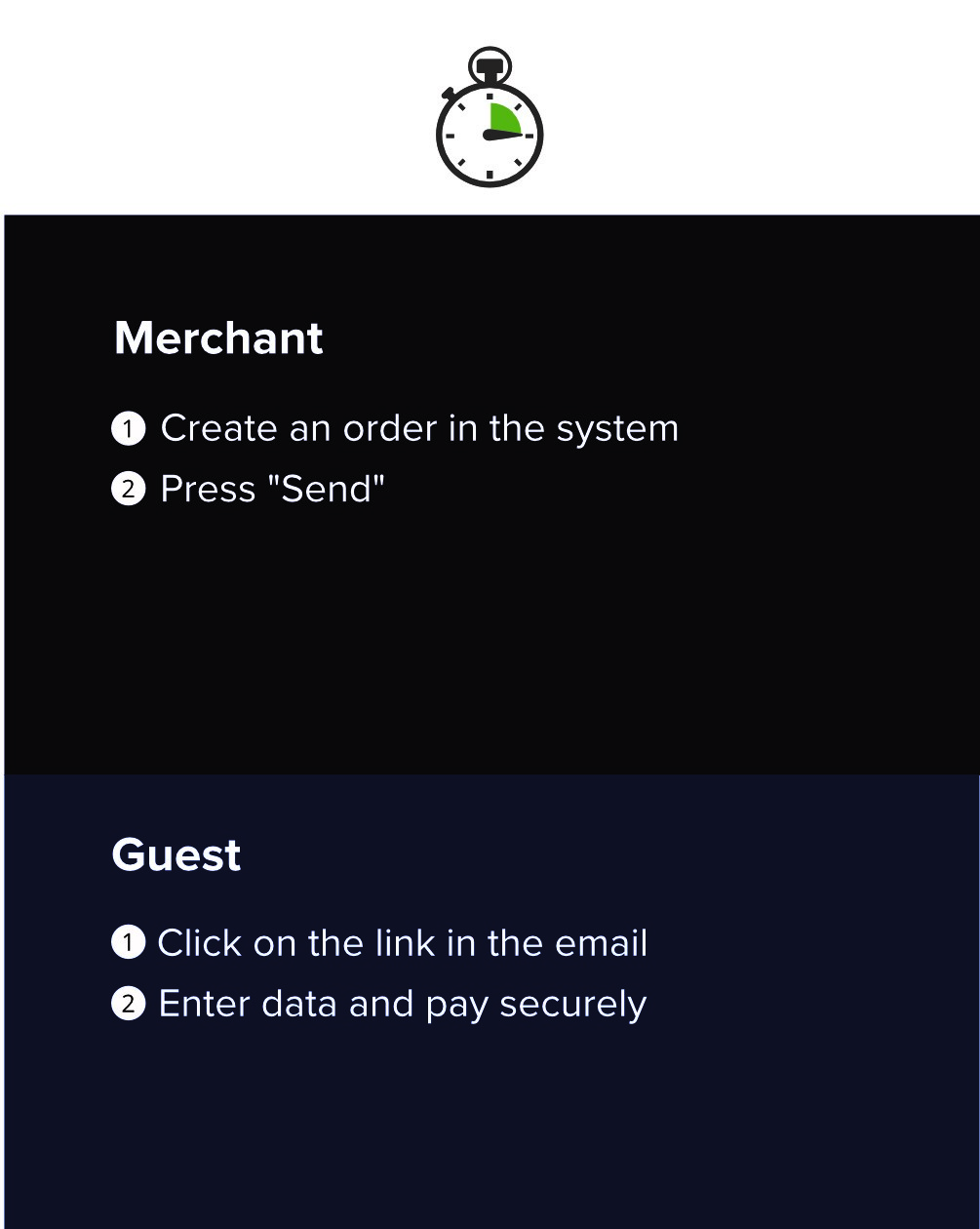 The 'paper payment' system is a well-worn classic in the hospitality sector. It's slow, inefficient, and has slowed down the conduct of business for years, especially in high season. It costs hotel staff valuable time, and makes it incredibly difficult to facilitate large numbers of bookings simultaneously.
The payment link, meanwhile, turns the complex multi-step procedure of the paper process into a quick, automated journey. It's this scenario, developed and implemented by ECOMMPAY, that has enabled Impera.one and Impera.villas to provide their customers with the highest standard of service at every step of their journey, payment included.
What a Seamless Booking Process Looks Like
Using Impera.one as an example, consider a scenario in which you are looking for a luxurious place to stay in Montenegro, with a view of the mountains. You fill in your booking form and send it off to the hotelier.
How a Seamless Payment Process Happens

1. Receiving the Order. Impera.one receives the apartment booking. The order data is entered into ECOMMPAY's client interface, showing the customer's personal data, application status, and the particular apartment they want.

2. Organisation and Billing. An Impera.one employee creates a payment link, tied to the prospective guest's order. The employee can then either send the request for payment directly from the client interface, or else copy the link and place it into an email, SMS message, or another messaging service.

3. Paying for the Reservation. The customer receives their link in whichever format is most convenient for them. Whatever device they open it on, the guest is presented with a payment page in Impera.one's preferred style and aesthetic. The page includes the guest's booking details, and an invitation to pay for the accommodation using a payment card.

The guest can also provide card details for payment at a later date. In this case, the card is verified by the system, and its tokenised data remains the hotel's systems. The card can then be charged in the future.

4. Updating Payment Status. As soon as the guest has paid for their accommodation, Impera.one employees can immediately see the updated payment status in the client interface. If the customer elects to delay payment, they can see that too, and even resend the payment link. The payment link's 'expiry date' can be set individually, to allow the customer more or less time to pay.
The Possibilities of Payment Links

Splitting Payments Between Multiple Guests. With this option, it's possible to see an individualised payment status for each guest, showing who has paid and who hasn't.

Payment from Any Device. Via email or messenger.

Payment Planner. This option allows you to establish a payment schedule, with the ability to break the payment into several smaller parts.

Automatic Reminders. If the customer has forgotten to pay, the system can send a reminder. It will send the first reminder 48 hours before the link expires, and the second 24 hours before. Once the link expires, the system will send another notification to the customer.

Anytime Payment. Payment can take place at any time of the day, any day of the week, holidays included.
A Few Benefits of Using Payment Links
An enormous amount of time saved, for both guest and merchant if compared to 'paper payment' methods.
A reduced risk of incomplete bookings due to an overly-complicated payment process.
Improved security for guests who no longer have to fill in their card data manually and send it via email.
Maximised security for Impera.one. The company doesn't have to be PCI-DSS certified, as Impera.one's employees and IT systems never see the customer's card data. This is achieved without any loss in functionality.
Reduced risk of chargebacks through the use of 3D-secure technology, where the payee must confirm their payment with a one-time code. Payment links make it impossible to say the payment was made accidentally.

Processing orders in high season is made through a single interface that enables you to easily analyse order info, track the status of payments, and create individual payment links.
We provide our guests a high level of service, and an individual approach to solving any issues that crop up. The payment links give our guests the opportunity to pay for reservations anywhere in the world. The use of a virtual terminal also allows us to do away with inefficient physical terminals; we can do it all through a mobile phone now.
Roman Kostylev, CEO, Impera Business Group LLP