The innovative Cashier technology developed by ECommPay simplifies the process of facilitating and accepting merchant payments.
ECommPay's payment experts have ensured that merchants are provided the opportunity of concentrating on their business without spending additional resources on the development of payment solutions for customers.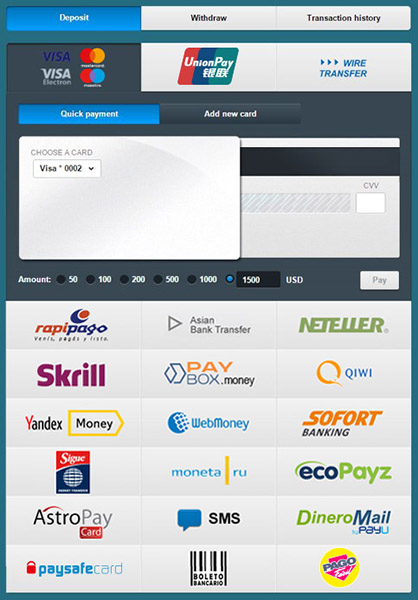 The cash register application enables trade and service enterprises working within gaming (online betting, poker rooms, gambling, lottery) to quickly and securely facilitate the acceptance of payments and the payouts of winnings to users (players).
This technology is adaptable to different types of interfaces and likewise exists in a special, particular format for mobile versions of websites.
Cashier is fully PCI DSS compliant.
Furthermore, the application is fully integrated with the intelligent anti-fraud solution FraudStop, which was wholly developed by ECommPay's fraud monitoring and technology specialists.